Chore-Time® News
Zgodzinski Promoted to Plant Manager For Chore-Time's Poland Facility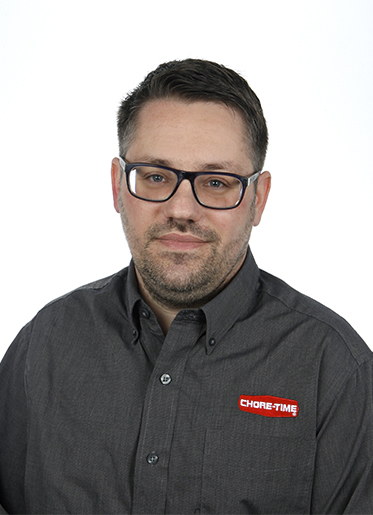 July 11, 2022
MILFORD, Indiana, U.S.A. — Piotr Zgodziński has been promoted to Plant Manager of the Strykowo, Poland, facility for Chore-Time Europe B.V., according to Tina Streit, Vice President and General Manager of the CTB, Inc. business unit. In his new position, Zgodziński will lead logistics and continuous improvement efforts. He will also manage the location's customer service, warehouse, and supply chain groups.
A CTB employee since 2007, Zgodziński previously held the roles of Customer Service Assistant, Customer Fulfillment Representative and Project Manager, and Customer Fulfillment and Logistic Manager. He has further experience as Transport Planner for a logistics company.
Zgodziński currently resides in his hometown of Poznań, Poland, where he earned a bachelor's degree from Poznań School of Logistics. In addition to Polish, Zgodziński is fluent in English and speaks basic Russian.