Chore-Time® News
Streit Promoted to Vice President and General Manager for Chore-Time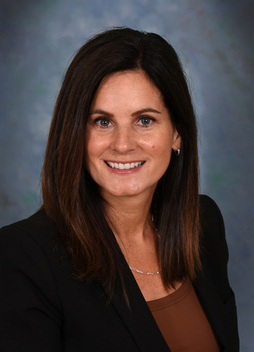 July 21, 2021
MILFORD, Indiana, U.S.A. — Tina Streit has been promoted to Vice President and General Manager for Chore-Time, according to Victor A. Mancinelli, Chairman and Chief Executive Officer for CTB, Inc. In her new position, Streit will be responsible for overall global management, including operations, engineering, sales and service. She will lead the management team in developing and driving key strategic initiatives, as well as partner with Chore-Time's distribution network to best serve global customers.
Streit joined CTB in 2005 as Controller, serving the Value-Added Processing Manufacturing Group, Ironwood Plastics, PigTek and finally the Chore-Time business unit. Then, in 2019 she also assumed the position of Interim Regional Sales Manager for Latin America Sales for Chore-Time.
Streit has a Master of Accountancy degree from Manchester College, North Manchester, Indiana. She worked for a top 10 public accounting firm for eight years prior to joining CTB.
She is a native of Kouts, Indiana, and currently resides in New Paris, Indiana.