Chore-Time® News
Waldrop Named Regional Sales Manager For Chore-Time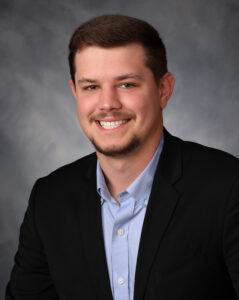 May 2, 2023
MILFORD, Indiana, U.S.A. — Logan Waldrop has been named Regional Sales Manager for Chore-Time, according to Kevin Alger, Sales Manager for the United States and Canada for the CTB, Inc., business unit. In his new position, Waldrop will maximize the sales of Chore-Time products within Georgia, Alabama, Florida and Eastern Tennessee as he strives to achieve win-win situations for both the company and customer.
Prior to his employment with CTB, Waldrop gained over eight years of experience in broiler technician, laboratory research, and poultry science positions at various companies throughout the state of Georgia. Waldrop received his Bachelor of Science degree in Poultry Science in 2020 as well as his Masters of Agribusiness in 2022 from the University of Georgia, Athens, Georgia.
A native of Canon, Georgia, Waldrop now resides in Athens, Georgia.