C-CENTRAL™ Management Software for Breeders
Used with Chore-Time's CHORE-TRONICS® Controls, C-CENTRAL™ Professional Software gives you precise, flexible in-house control, monitoring and analysis, and the data you need to make operational improvements.
Superior Monitoring Capabilities
Monitor and adjust multiple controls from the farm or off site.*
Page and table templates help display user-selected information quickly.
Critical data can be presented on-screen or printed, in table or graph form.
View vital statistics of one room, one house, or the entire farm, at a glance.
* Remote monitoring with C-CENTRAL Software may require additional hardware or software (not included).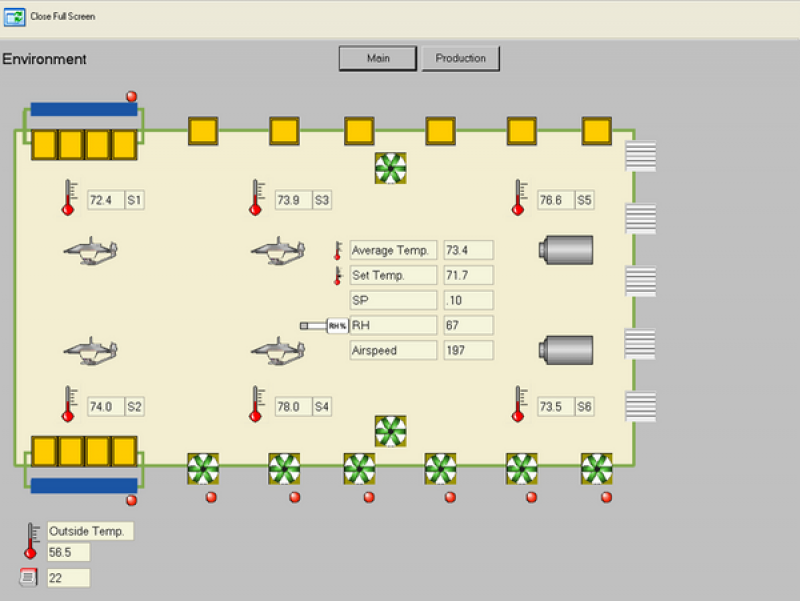 Data Access
Archive data for future review and comparison.
Retrieve data when and where it is most convenient.*
Access critical data easily for better decision making.
Use data to fine-tune house conditions and to find and resolve problems.
Data is exportable to other common spreadsheet programs.
User-defined fields and virtual "plus" keys for convenient customization, including accurate calculation of house operating costs.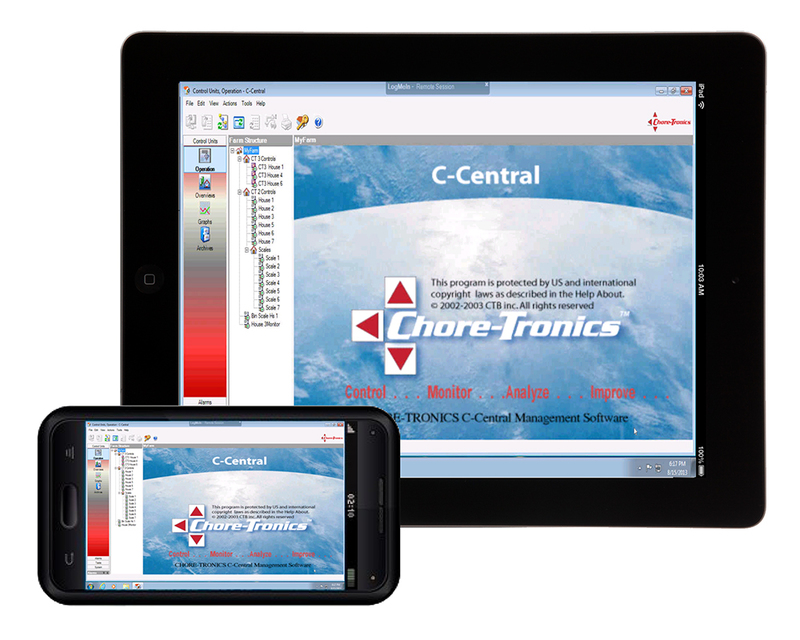 Compatibility
Uses familiar Windows®-based operating system.**
Works with all current CHORE-TRONICS® Controls.
**Windows is a registered trademark of Microsoft Corporation.
Literature
Manuals
Specifications
White Papers