ULTRAPAN® Feeder for Breeders
Delivers Uniform Feed Rations to Every Breeder Pullet as Soon as the Feeder Starts.
Chore-Time ULTRAPAN® Feeders are specially designed for use with breeder pullets and breeder hens.
14 Individual Eating Spaces
Each round pan feeder has 14 individual eating spaces.  Feeders are made of corrosion-proof plastic.
Enclosed Feeder Tube
The enclosed feeder tube prevents birds from picking over feed.
Feeder loop tubing stays filled with feed for immediate delivery of fresh, uncontaminated feed every time the feeder operates.
Female-Only Grills Available
Female-only grills are available to restrict males when using the feeder for hens.
Separate Rooster Feeders Available
Separate rooster feeder is available using the proven, Model G™ Plus feeder pan.
Advantages
Round pan feeders give birds more eating space and greater eating comfort.
Birds have less eating-time stress, and can move easily to feed and water without restriction of movement.
Birds are not exposed to moving parts of equipment.
Every day feeding is easily accomplished.
Literature
Manuals
Specifications
White Papers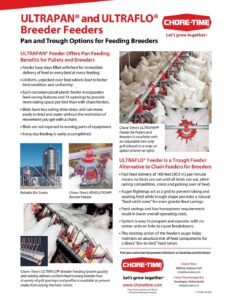 ULTRAPAN® and ULTRAFLO® Breeder Feeders
(CT-2565/201503)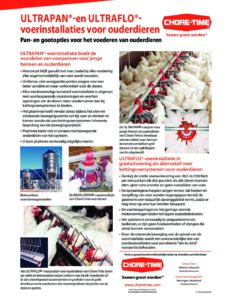 ULTRAPAN®-en ULTRAFLO®– voerinstallaties voor ouderdieren
(CT-2565-NL-201503)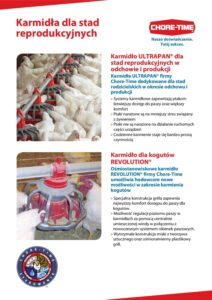 Karmidła dla stad reprodukcyjnych
(CTB-1845/201206-PL)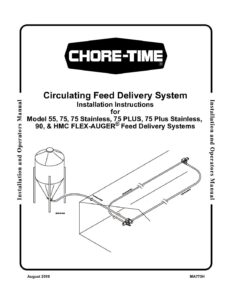 MA773H Circulating Feed Delivery System Model 55, 75, 75 Stainless, 75 Plus, 75 Plus Stainless, 90 & HMC FLEX-AUGER® Feed Delivery Systems
Aug 2019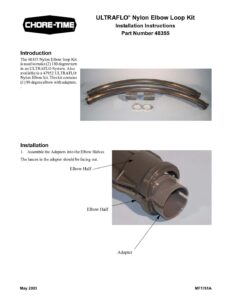 MF1761A ULTRAFLO® Nylon Elbow Loop Kit 48355
May 2003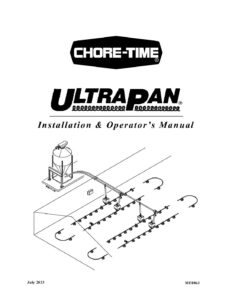 MF896J ULTRAPAN® Feeder Install & Operate
July 2023