MODEL C2® Plus Feeder for Broilers
The Broiler Feeder that Promotes Better Feeder Conversion
Extended Fin 1/2-inch (13-mm) longer Fins
Pan Depth 3 inches (76 mm), Window Only
Shallow Pan, Extended Fins Available
Pan Depth 2-1/2 inches (64 mm), Window or Non-Window
Original Pan, Extended Fins Not Available
Pan Depth 3 inches (76 mm), Window or Non-Window
Gets Birds Off to a Good Start from Day One
Chick-friendly 14-spoke grill design lets birds exit pans easily.
Shallow pan option reduces the need for feed trays and extra labor when starting birds.
Optional feed windows fill pans high with feed to attract chicks.
All-plastic construction with ultraviolet protection and reinforced eating and cone wear areas.
Extended fin model helps ensure feed delivery by improving feed flow for harder flowing feed.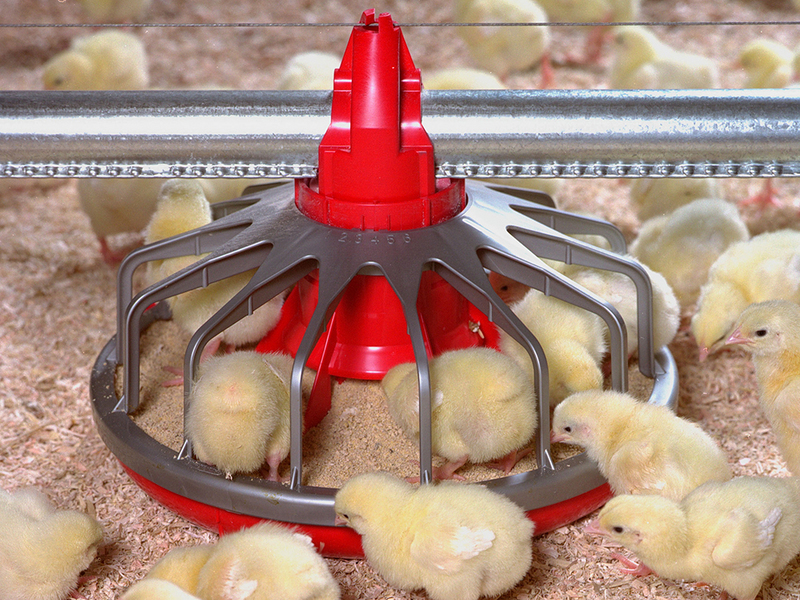 Keeps Birds Growing with Top Feed Conversion
Feed-saving features include Chore-Time's "V"-shaped pan bottom design, double pan lip and anti-rake fins.
Extended fin model features 1/2-inch (13-mm) longer anti-rake fins to keep the cone off the bottom of the pan – permits more feed in pan when windows are closed with pan on the floor.
Easy to adjust for flooding or a lower feed level as birds grow.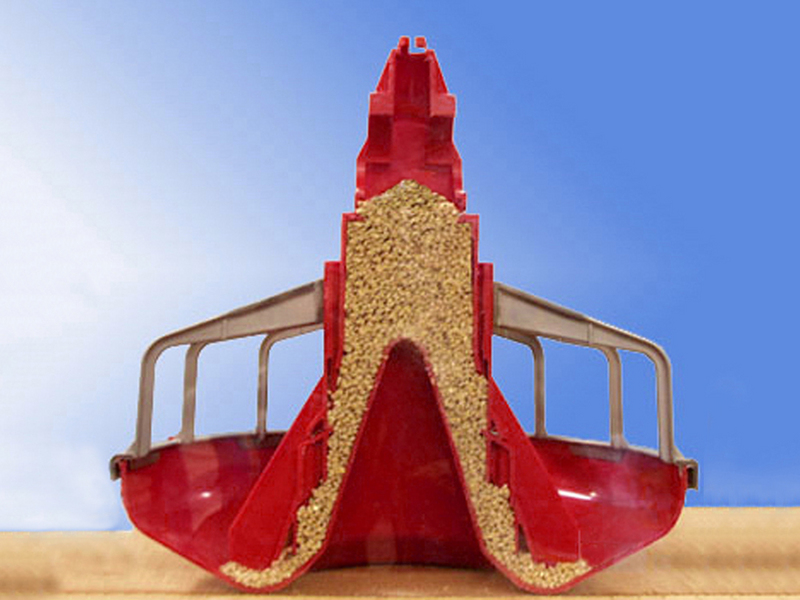 Other Feeder Features
1/3 or 1/2 HP 348 RPM power unit.
230 volt 50/60 Hz 1 or 3 phase power.
Removable top option and slide shut-off available for all models.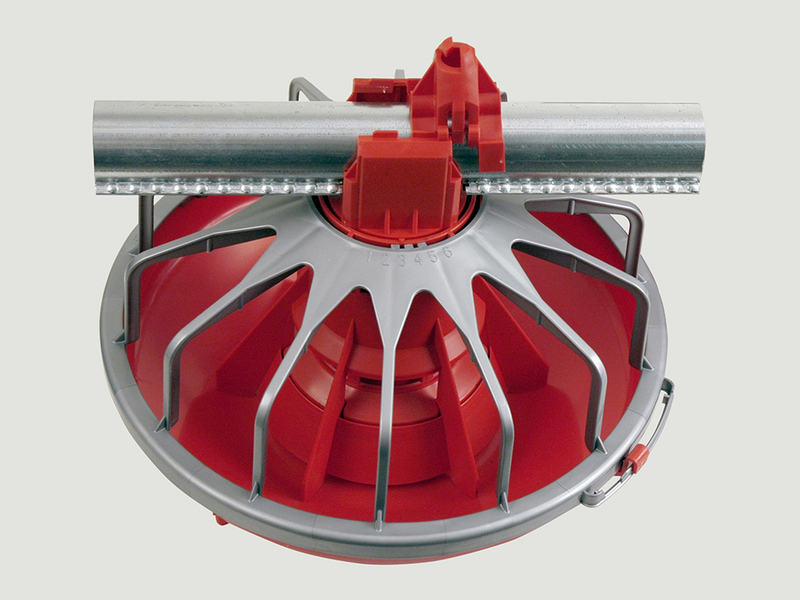 Literature
Manuals
Specifications
White Papers