Plastic Feeder Line Hopper for Turkeys
For Easier Handling and Improved Feed Flow.
Hopper Capacity
150-pound (68-kg) with 60-degree hopper slope
User Friendly
Chore-Time's plastic feeder line hopper is easy to remove for house clean-out thanks to the twist-lock bottom collar. Simply twist and lift to remove the lightweight hopper.
Suspension points on the hopper's separate boot structure simplify removal of the hopper without the need to disconnect and then reconnect and adjust cables.
Durable polypropylene plastic construction is lighter for handling, will not rust or dent, and is easy to clean.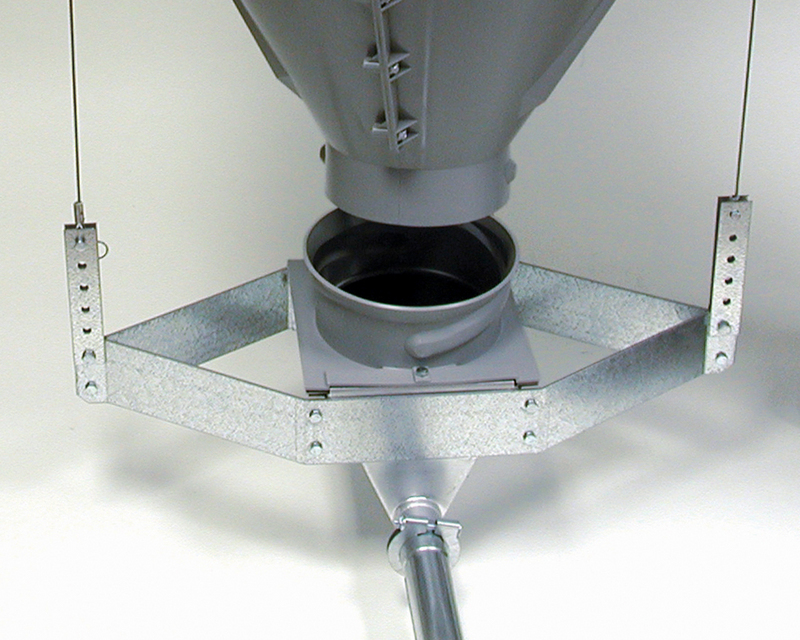 Improved Feed Flow
Smooth interior surface and 60-degree hopper slope improve feed flow, plus no corners where feed could hang up.
Easy Assembly
Unit consists of just four basic components for fast assembly.
Two flattened areas (one on each side) are built in for panel type switch mounting.
150-Pound (68-kg) Capacity
Literature
Manuals
Specifications
White Papers