CHORE-TIME® Space Heaters for Eggs
High-BTU Output Convection Heating
High BTU Output
250,000 BTU output heats 2750 to 4400 square feet (255.5-408.8 square meters). Certified for U.S. use only.
A Canadian-certified unit is also available with choice of 225,000 BTU (LP) or 200,000 BTU (natural gas) output.
Mount Kits
Outside mount kit permits unit to be mounted outside the house – draws more fresh air, uses less space in house and adds less in-house humidity.
Available Air Deflector
An air deflector is available to direct air along walls instead of blowing directly on birds.
Galvanized Steel Cabinet
Durable, galvanized steel cabinet with stainless steel option and heat-resistant aluminized burn chamber.
High-Performance Burner
High-performance cast iron burner provides efficient combustion.
Multiple ignition and fuel source options.
Designed for Easy Cleaning and Maintenance
Literature
Manuals
Specifications
White Papers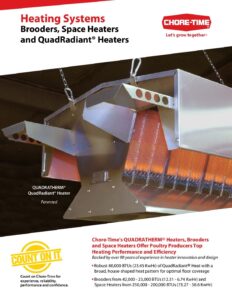 Heating Systems
(CT-2504/201901)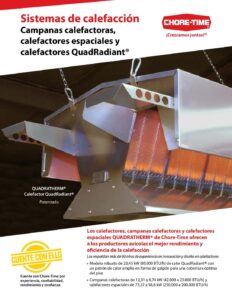 Sistemas de calefacción
(CT-2504-ES/202208)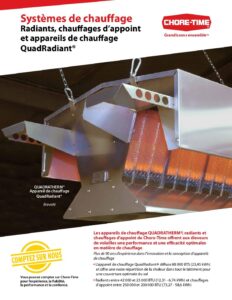 Systèmes de chauffage
(CT-2504-FR/201901)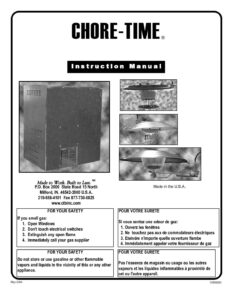 Space Heater Instruction
May 2004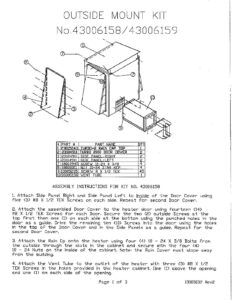 Space Heater Outside Mount Kit Option