Galvanized Tunnel Fans for Turkeys
Available in 54-, 52- and 48-inch (137-, 132- and 122-cm) Models
54-Inch (137-cm) Galvanized Tunnel Fans
Easily replace older, inefficient 48-inch fans with Chore-Time's 54-inch Galvanized Tunnel Fan and get 30-35% more airflow without the need to reframe sidewalls. Mount using existing 48-inch or 52-inch framing.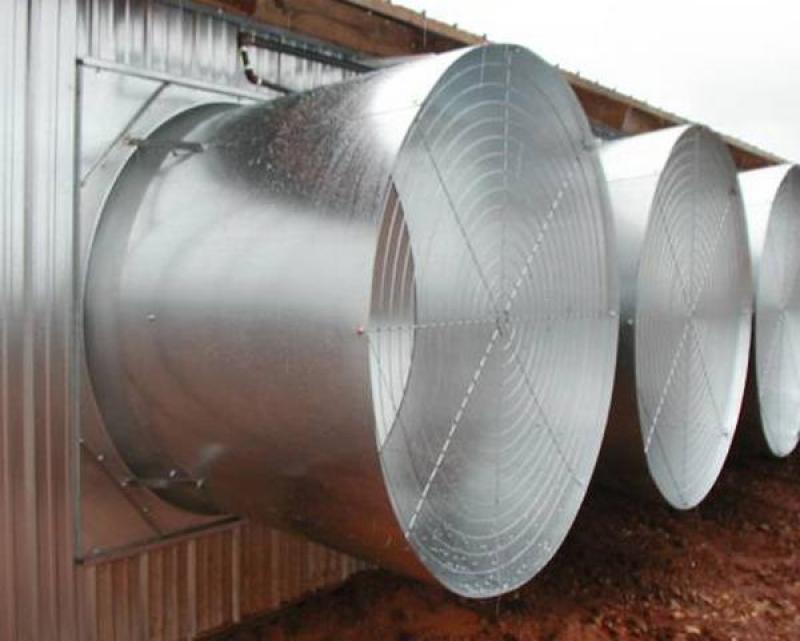 All Galvanized Tunnel Fans
Factory assembled using rugged, galvanized steel panels with screw fasteners and a galvanized steel blade.
Chore-Time specifically selects the motor for each fan model to optimize its performance efficiency. Motors are then extensively tested in our on-site wind tunnel under various operating conditions.
Automatic belt tensioning system uses an idler arm and pulley to maintain constant optimum belt tension on the fan's easy-to-change belt.
Heavy-duty, cast iron, air-handler type bearings are self-aligning, pre-lubricated, and include a zerk fitting, as well as being shielded from moisture and dust.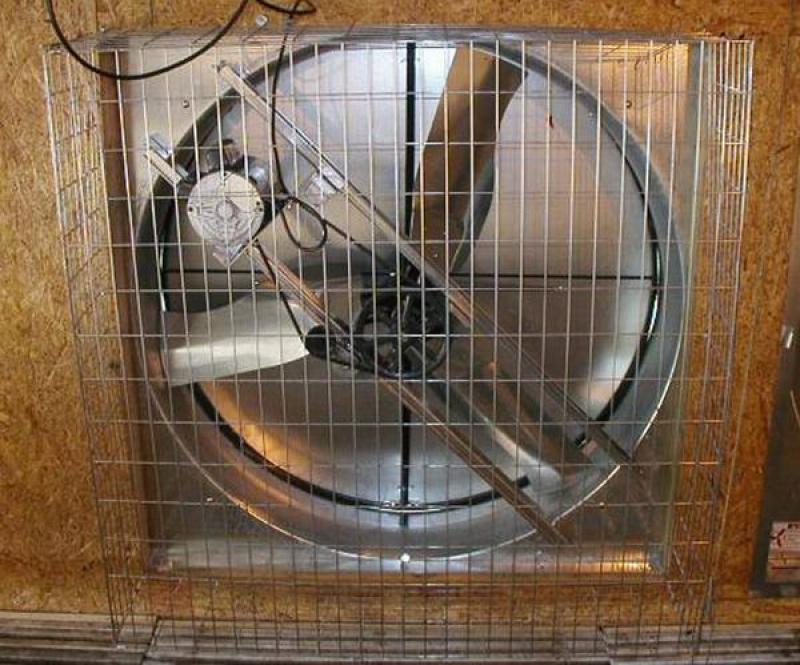 Shutters
Chore-Time's HYFLO® Shutter improves fan performance by minimizing obstructions during fan operation. Standard on 54-inch (137-cm) galvanized fans.
Option of HYFLO® Shutter or louver shutter on 52- and 48-inch (132- and 122-cm) models.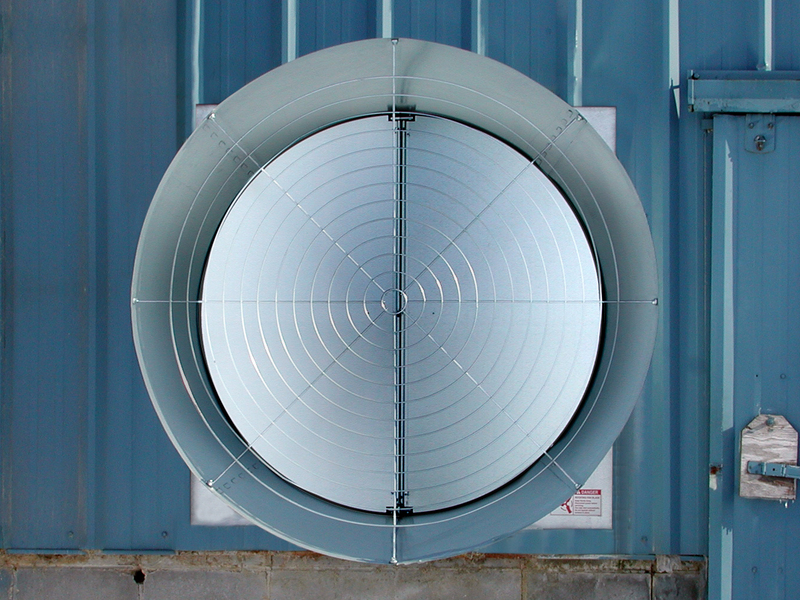 HYFLO® Shutters
Chore-Time's innovative galvanized fan with HYFLO® Shutter improves fan performance and minimizes cold air leakage. In fact, the HYFLO Shutter design has 75 percent less linear feet of edge surface than a typical louver shutter does, so there is less opportunity for air to leak through.
Variable Speed Fans
The energy-efficient way to smooth house temperature and airflow changes.
Photos & Videos
Photos:
Videos:
Literature
Manuals
Specifications
White Papers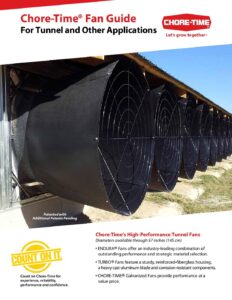 CHORE-TIME® Fan Guide
(CT-2298/201911)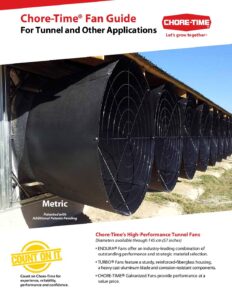 CHORE-TIME® Metric Fan Guide
(CT-2298/201911)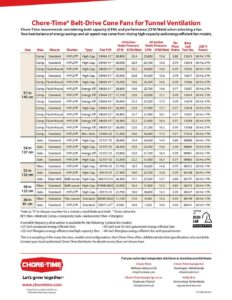 CHORE-TIME® Fan Specifications Chart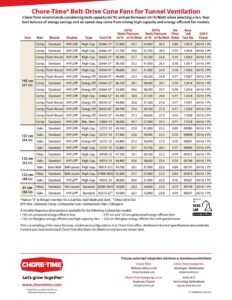 CHORE-TIME® Metric Fan Specifications Chart