Side-Belt Nest Systems for Breeders
Easy Management
Nest lids are hinged to facilitate training the hens not to roost in the nests.
In the event of a power outage, egg tray covers are hinged for easy access for hand gathering eggs.
Installs easily on existing 12-foot (3.7 m) or wider slats.
Improved Delivery and Assembly Features
Revised nest parts packaging optimizes shipping weight and combinations of part bundles for orders.
Redesigned nest body features common panels for less on-site sorting and faster, easier assembly.
Fewer fasteners and hardware components for simpler and faster assembly.
Increased Egg Production
Nest hole side panels allow air circulation for improved hen comfort.
Dual nest bottom support rods provide nest floor stability.
Nest sections can be ordered as single, double or triple combinations, along with six passageway lengths to optimize your desired hens-per-hole ratio.
Two nest hole widths are available, 9.5 or 12 inches (24 or 30 cm), providing flexibility in matching hole size to bird size for increased bird comfort.
Reduced Floor and Slat Eggs
Ease of entry to the nest is provided by the natural step-up slat incorporated on the egg tray cover.
Large open nest top allows easy entrance to the nest.
Moving egg belt is not visible to birds.
Automated Lid-Closing Kit
Permits scheduled operation of nest lids for cleaner nest bottoms and cleaner eggs.
Closure kit is easy to add to new or existing Chore-Time side-belt nests.
Nest lids can be winched manually or use a whole house control.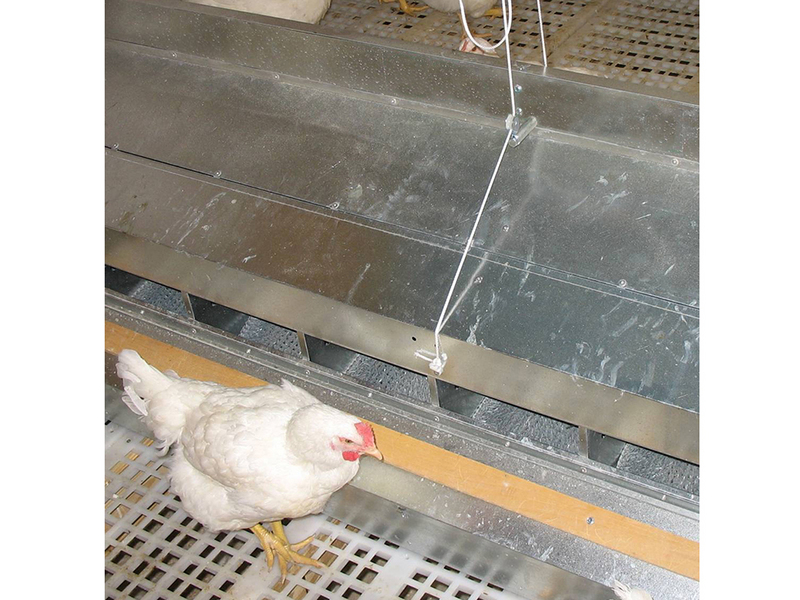 Literature
Manuals
Specifications
White Papers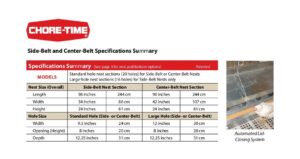 CHORE-TIME® Nest Specifications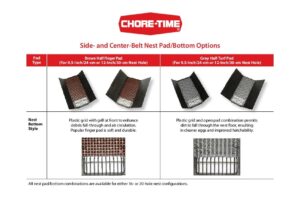 CHORE-TIME® Nest Pad/Bottom Options