Rolling Ramp Inlets
Rolling ramp inlets running the length of cage rows provide a controlled stream of fresh air in two directions as part of a TURBO House® System.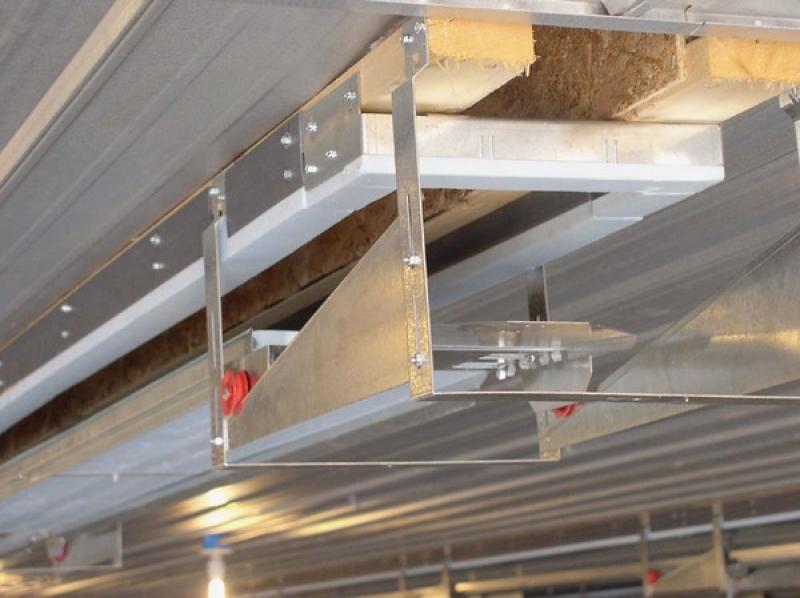 Galvanized Steel Inlets
Galvanized steel inlets are easy to use with patented "flip-up" brackets, 25-mm (one-inch) foam insulation, stainless steel hinges and rigid, lock-formed frame. Choice of 7 or 12 inches (18 or 30 cm) high in various widths.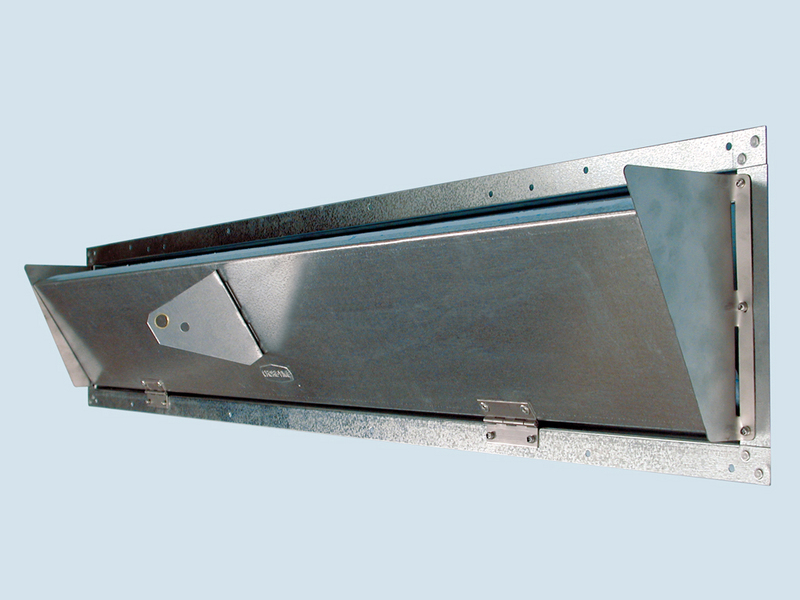 Curved Louver
Directional air inlet's curved louver directs fresh air upward and speeds it to the center of the house.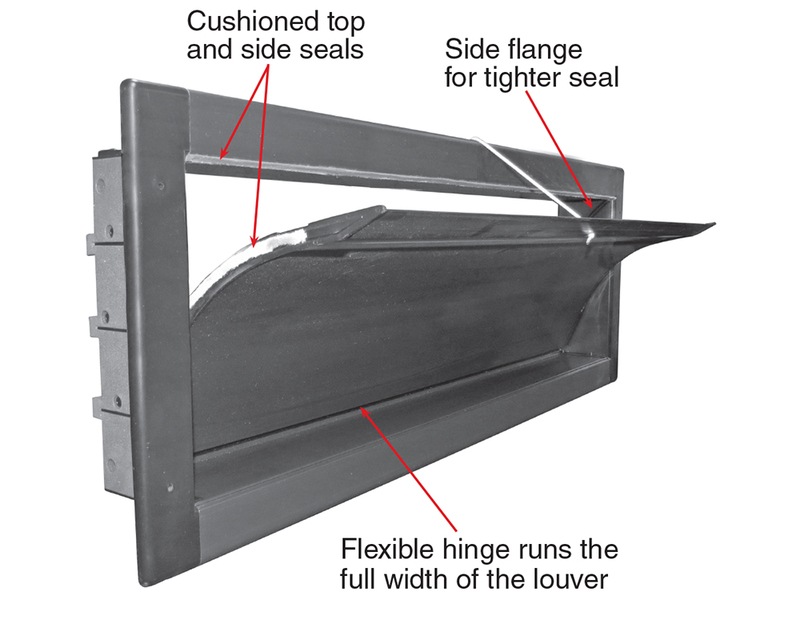 Literature
Manuals
Specifications
White Papers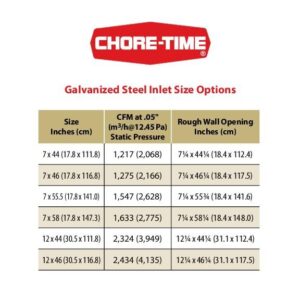 Galvanized Steel Inlet Size Options