Drinker Management Tools for Breeders
Folding Stand Tube
Permits tube to be folded down during house cleanout.
Protects both tube and ceiling when drinker line is raised.
Robust latch can be unlocked using one hand and resists bird activity.
Large-diameter, rigid-plastic tube offers improved visibility of water column and is easier to clean.
Easy-to-see blue indicator ball is held in the stand tube so it won't get lost or dropped.
Comes fully assembled in an end- or mid-line model.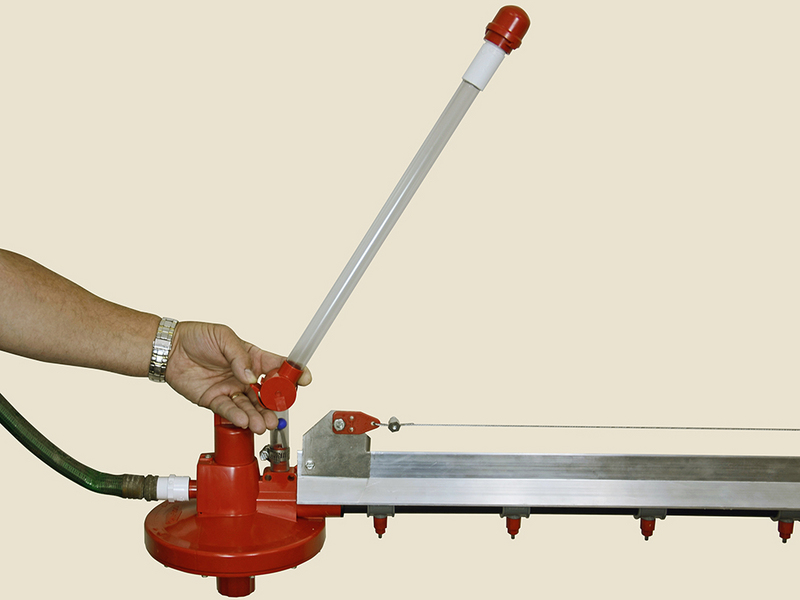 Breather Cap (Patented)
Baffled design helps keep dust out of the water line and removes air faster.
Minimizes air locks.
Cover can be removed for cleaning (shown at right).
Cap can be retrofitted to existing Chore-Time and some other stand tubes.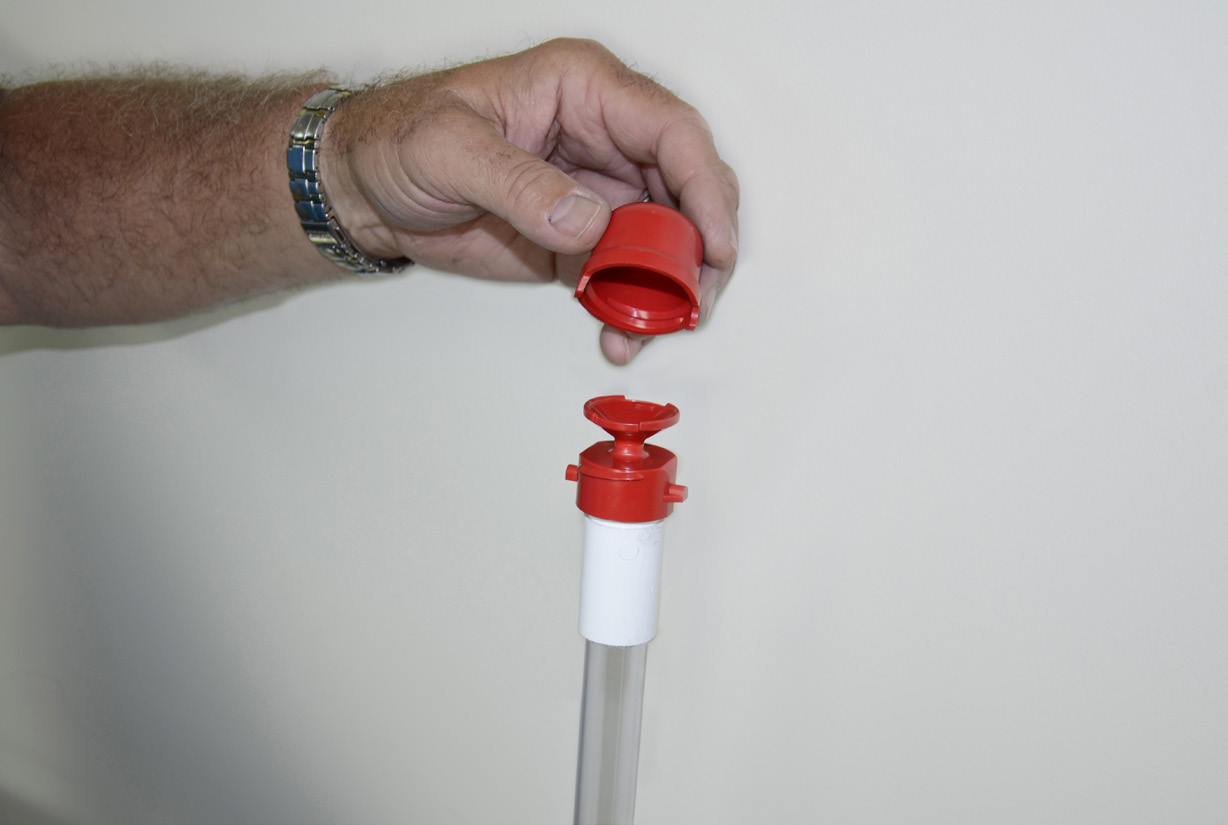 Stand Tube Options
Users can choose one of three stand tube models:  folding, rigid or flexible.
All stand tube styles are now available with Chore-Time's new Breather Cap.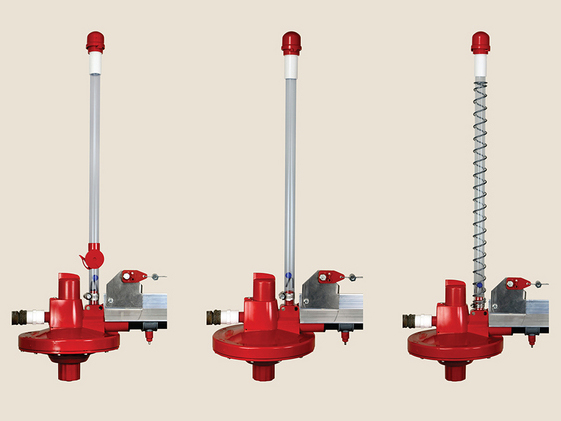 PDS™ Controls for RELIA-FLOW® and STEADI-FLOW® Drinkers
Chore-Time's PDS™ (Pneumatic Drinking System) Controls offer poultry producers convenient control of the water pressure in all nipple drinker lines in the house.
Change the pressure in all lines or flush all lines from one remote location.
Program PDS Controls to automatically flush water lines as often as four times per day or as seldom as once a week.
Easily run "flush stimulations" to get cool water to the birds during hot weather.
Three models available:

For up to 16 regulators
For up to 32 regulators
For up to 64 regulators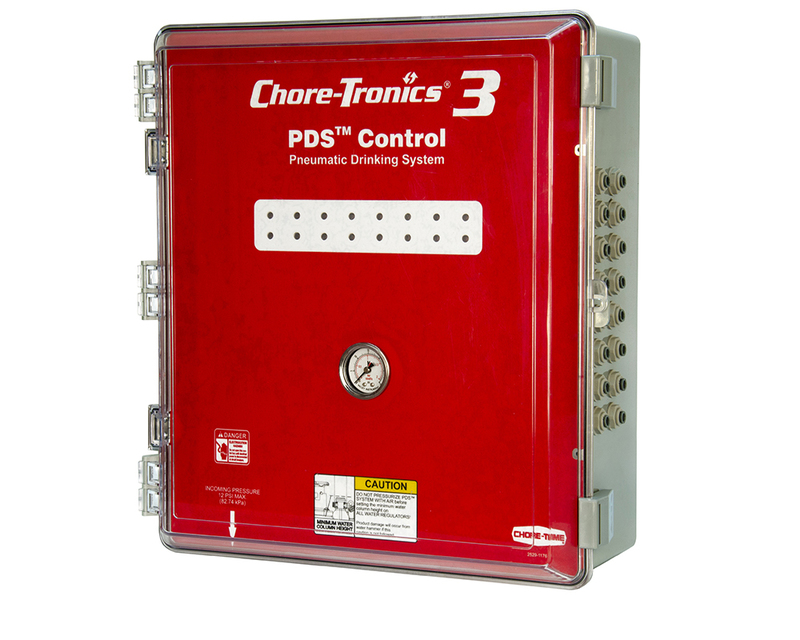 Literature
Manuals
Specifications
White Papers