VIKE™ Aviary System for Eggs
Configure for success. Choose the ideal layout for your facility to optimize your egg production and profitability.
Configurable Layout
Multiple configurations and system widths available.
Highly adaptable to many poultry house layouts, including multi-story houses with integral flooring.
Various configurations can be used to create the desired layout and promote optimal movement of hens throughout the house.
Stable, sturdy construction with stainless steel legs.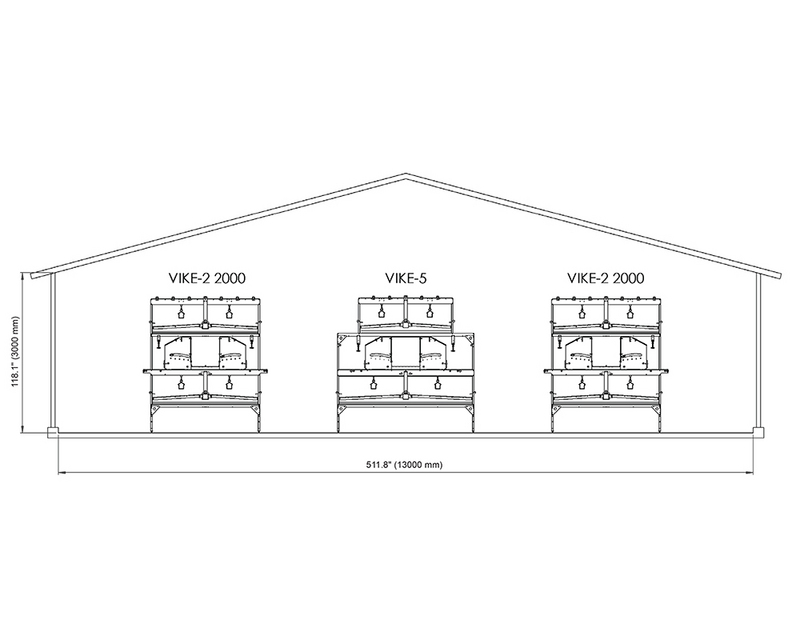 Low Height
Low-profile design is available to fit existing poultry houses.
Design allows full visibility for easy whole-house inspection.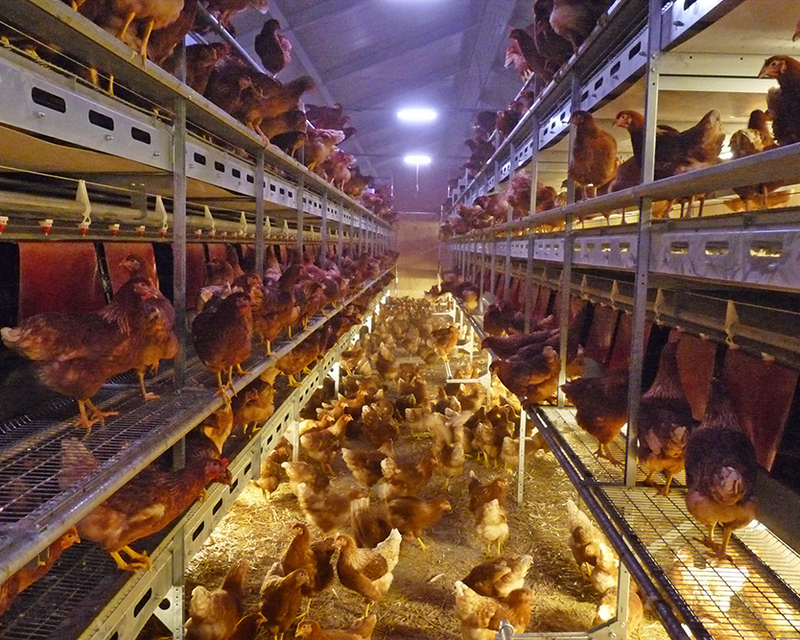 Integrated VALEGO™ Nests
Integrated VALEGO™ Nests promote optimal bird performance.
Feature highly efficient rack-drive expulsion (RDE) systems.
Constructed of durable, A-grade, film-faced plywood.
Easy to install and maintain.
Includes self-cleaning nest pads.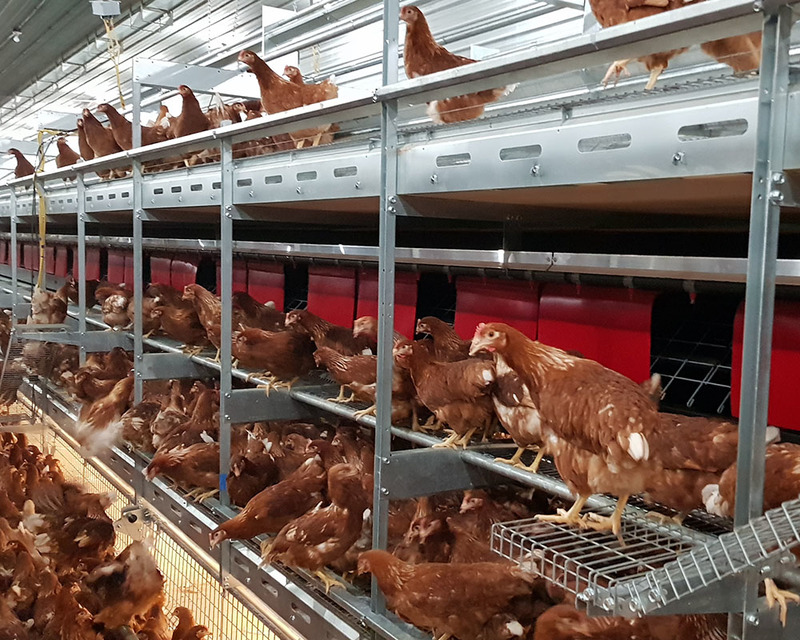 VIKE™-2 Standard Configuration
2 manure belts and 1 nest tier.
Available widths: 71.9, 82.3 and 102.8 in. (1.825, 2.09 and 2.61 m)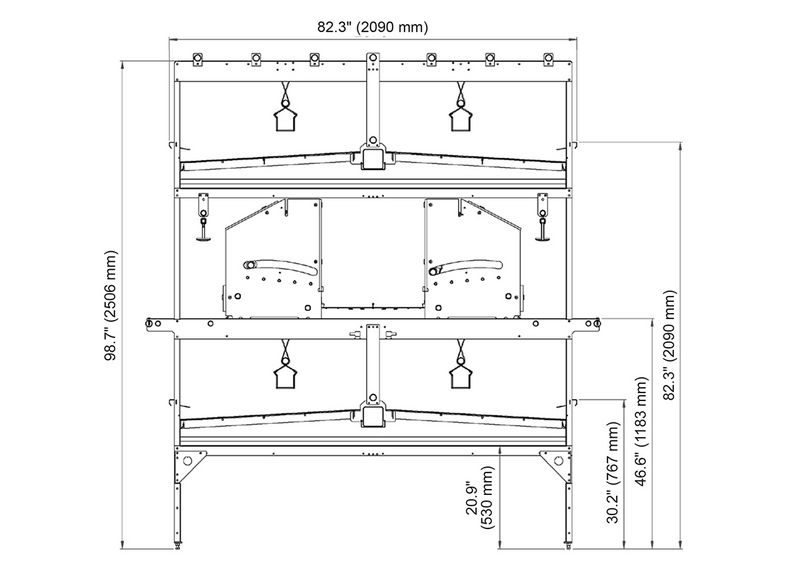 VIKE™-5 Step Configuration
2 manure belts and 1 nest tier.
Upper tier width: 71.9 in. (1.825 m)
Lower tier width: 102.8 in. (2.61 m)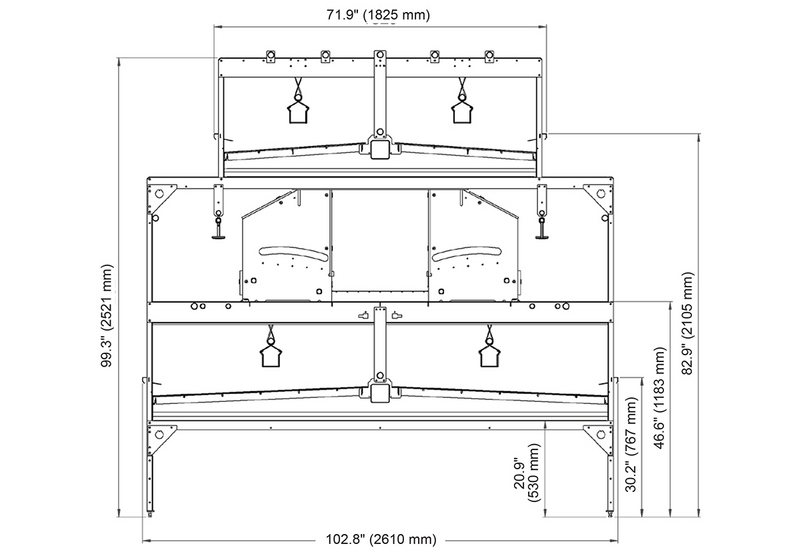 Air Tube Manure Drying
Chore-Time's Air Tube System features large holes, resulting in more total air volume across the belt, drier manure and more even air distribution to the hens during minimum ventilation.
Photos & Videos
Photos:
Videos:
Literature
Manuals
Specifications
White Papers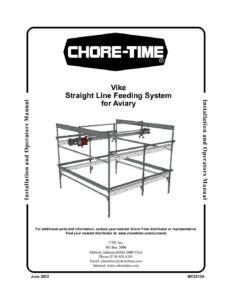 MC2513A VIKE™ Straight Line Feeding Systems for Aviary
Jun 2022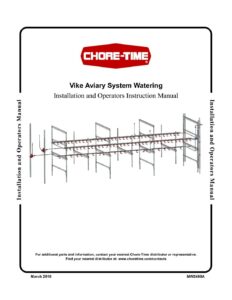 MW2480A VIKE™ Aviary System Watering Installation and Operators Instruction
Mar 2019