Communication and Connectivity Options for Broilers
The CHORE-TRONICS® 3 System can be connected using a variety of wired and wireless connectivity options to match the unique setup of your operation.
Connectivity Options
Fiber optic – Regulate all of the poultry houses on your farm within a distance of 6,500 ft. (1,981 m) using lightning-resistant, reliable fiber optic cable. That is nearly a mile and a quarter, or two kilometers. Extend the distance farther with a switch or router.
Ethernet – Traditional Ethernet cable is a communications standard that allows connections up to 300 ft. (91 m). Extend the distance farther with a switch or router.
Wireless – Use Chore-Time's wireless system to create your own on-farm network. It allows easy connection to the network of optional communication devices such as cameras or routers. Wireless systems also reduce susceptibility to lightning and other power surges.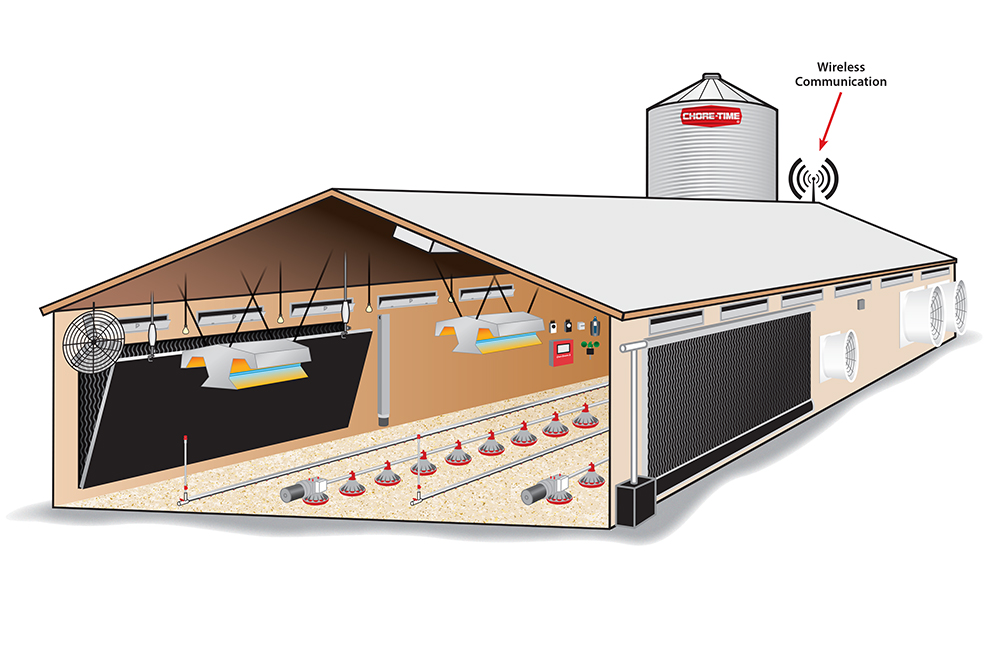 Mobile Access and Control
Control your poultry houses from anywhere with the Chore-Time CHORE-TRONICS Mobile App for your Apple® iOS or Android™ device.* It uses a mobile server to communicate with your house control system whenever you need information, wherever you go.
*Apple and Android are not owned or licensed by CTB, Inc. and are the sole property of their respective owner or owners.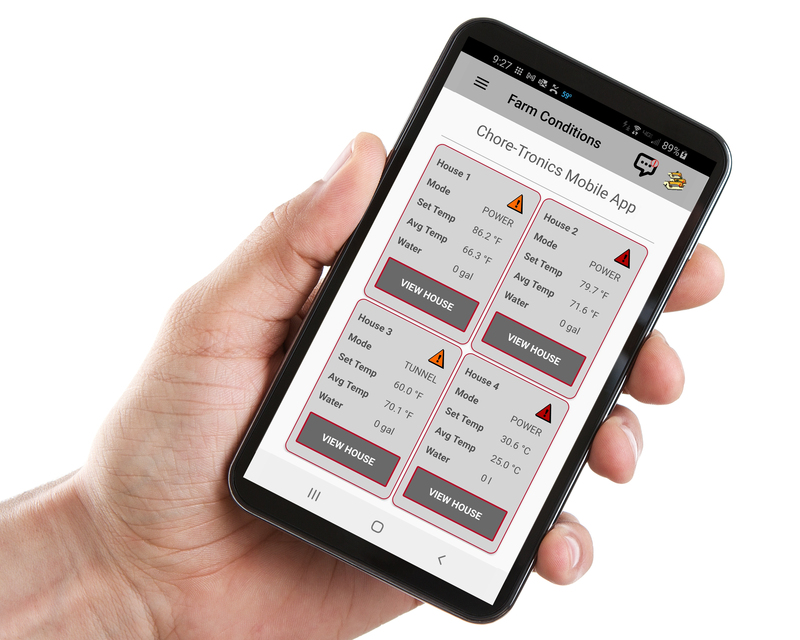 Alert Notification System
Receive alerts on the go through call or text notifications with our optional BROADCASTER™ System. Stay informed of changes in your poultry house environment, and take action on the spot to protect your investment.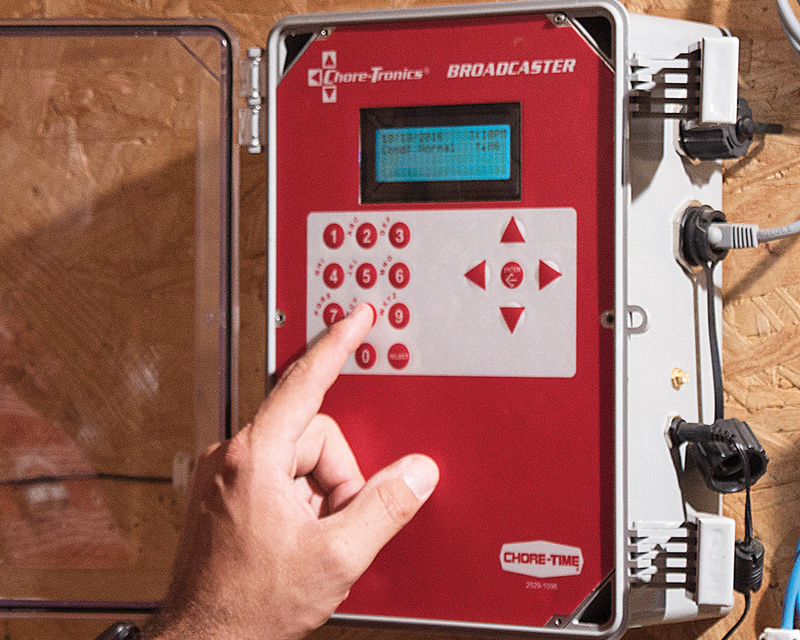 Literature
Manuals
Specifications
White Papers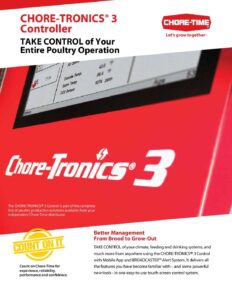 CHORE-TRONICS® 3 Controller
(CT-2537/202103)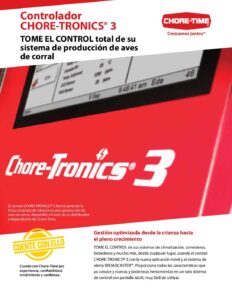 Controlador CHORE-TRONICS® 3
(CT-2537-ES-202103)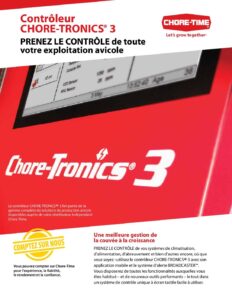 Contrôleur CHORE-TRONICS® 3
(CT-2537-FR/202103)