CHORE-TRONICS® Mobile App for Turkeys
You Are in the Know and in Charge at All Times
Get remote control of poultry house fan speeds, sprinkler zones, drinking water levels and more with the CHORE-TRONICS® Mobile App. Add our BROADCASTER™ Alert System, and you will be quickly notified of alarms from your control system. Notifications are sent directly to your mobile or landline phone.
Click here for the latest information on CHORE-TRONICS® 3 Controls.
CHORE-TRONICS® Mobile App
Control your poultry houses from anywhere with the Chore-Time CHORE-TRONICS® Mobile App for your Apple® iOS or Android™ mobile phone or tablet.* It is also available for devices using the Windows 10 operating system.* The app uses a mobile server to communicate with your house control system whenever you need information, wherever you go.
*Apple and Android are not owned or licensed by CTB, Inc. and are the sole property of their respective owner or owners.
Current Conditions
The current conditions screen gives you instant visibility of critical information in all of your houses. You can monitor all settings and make adjustments on the fly. Examples of settings include:
Set Temp
Avg Temp
Switch Status
Graphs
Static Pressure
House RH
Air Speed
Outside Temp
Spare Temp
CO2 Sensor
PDS Drinker Pressure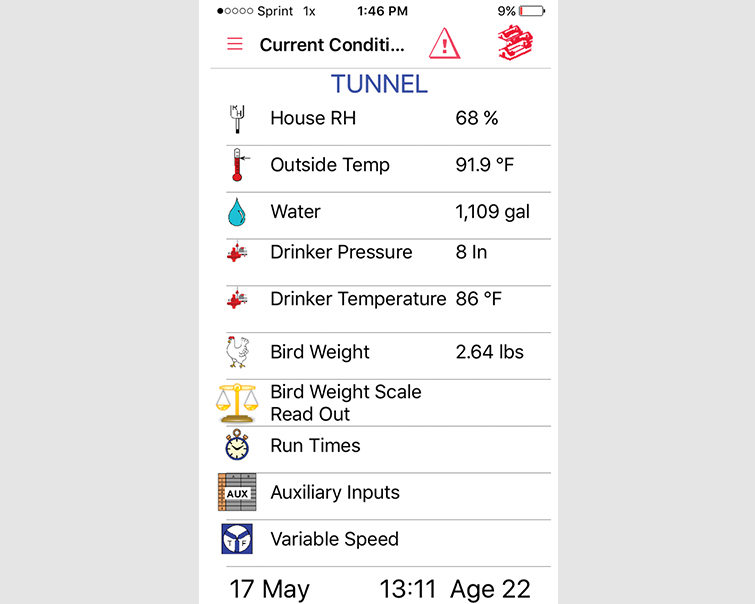 BROADCASTER™ Alert Notification System
Receive alerts on the go through call or text notifications with our optional BROADCASTER™ System. Stay informed of changes in your poultry house environment, and take action on the spot to protect your investment.
Up to eight alert inputs are available in the BROADCASTER main box. More inputs may be added with an optional auxiliary box. In the event of an alert, the unit will contact each number on the notification list in order until an acknowledgement code is entered.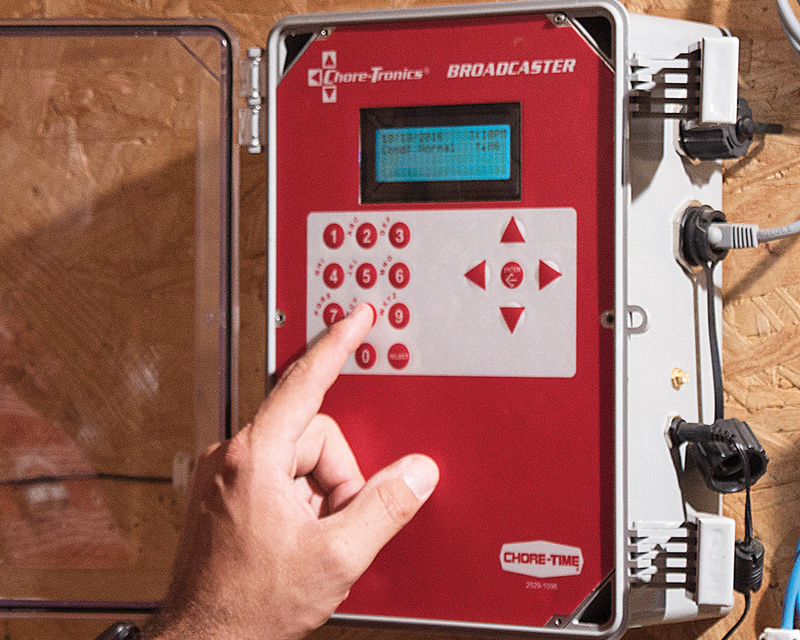 Notification Options
Notification list of up to 10 numbers
Landline and mobile phone voice messages
Mobile phone voice message
Mobile phone text message
Output available to connect external siren or light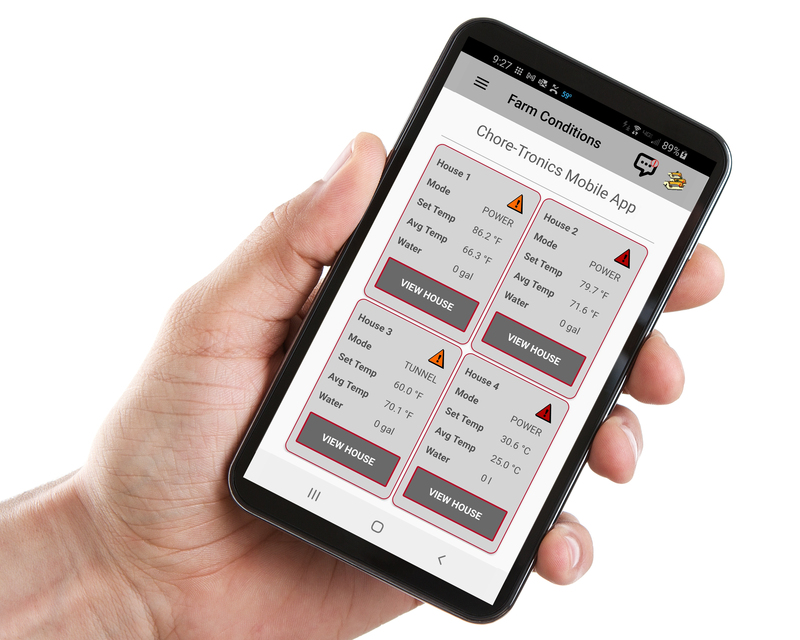 Photos & Videos
Photos:
Videos:
Literature
Manuals
Specifications
White Papers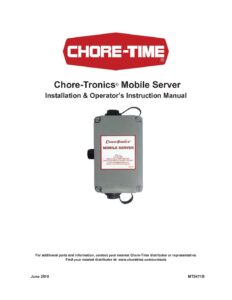 MT2471B CHORE-TRONICS® Mobile Server Installation & Operator's Instruction
Jun 2018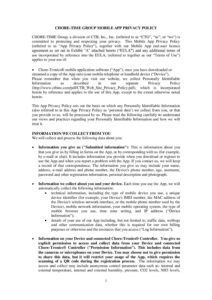 Chore-Time Mobile App Privacy Policy
Nov 2018