VIKE™ Tradition™ Aviary System for Eggs
VIKE™ Tradition™ system has been used in Switzerland since 1992.
Low System Allows Birds to Reach Upper Levels Easily From the Bottom Tier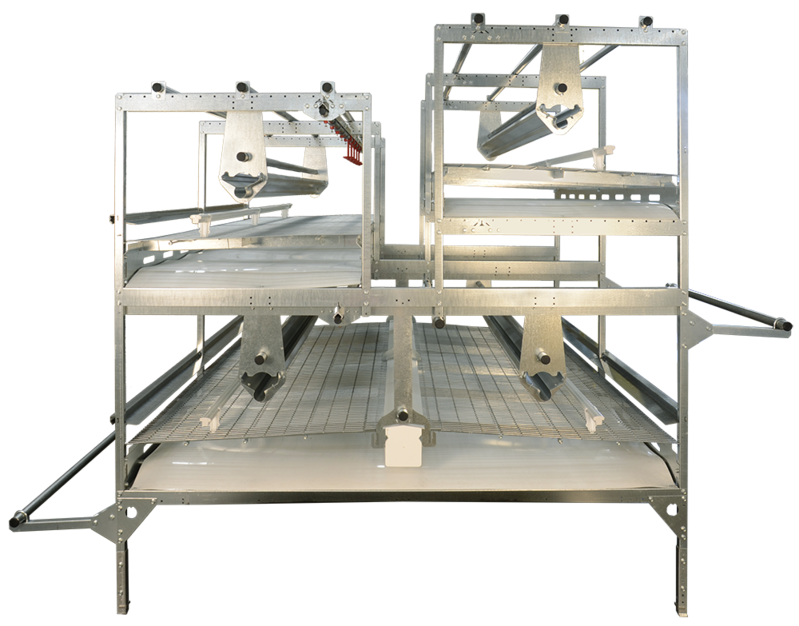 Lower House Bird Density Is Ideal for Specialty Eggs
VALEGO™ Nest Compatibility
The system is designed for the VALEGO™ Nest to be placed across the aisle, providing a separate area for laying.
Multi-Tier Design
Base design is two tiers, more tiers can be stacked to fit varying configurations and house requirements
Tradition is an open system with a row of nests down the middle or sides of the house
Birds like the tree style system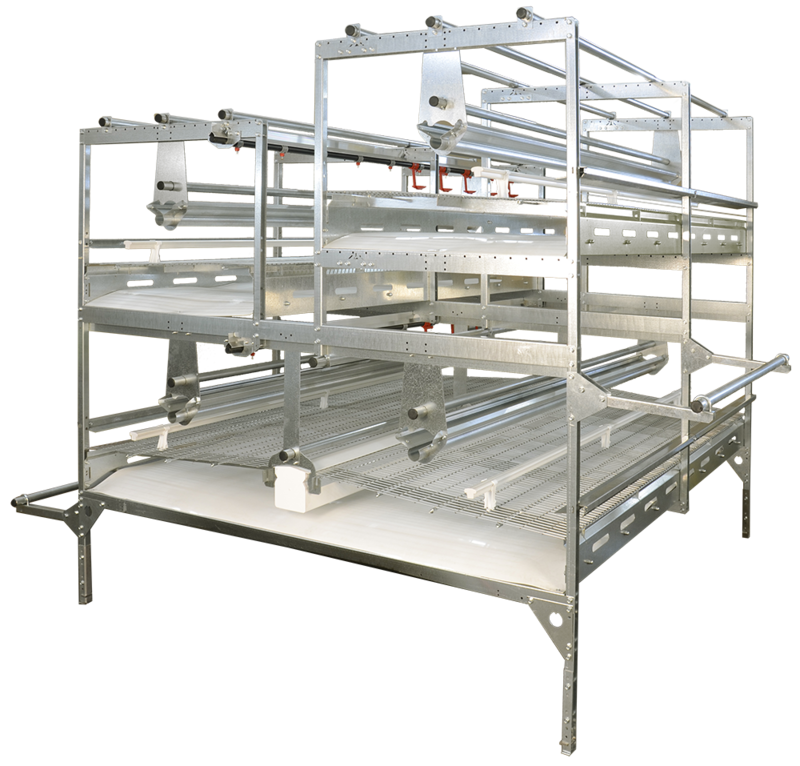 Air Tube Manure Drying
Chore-Time's Air Tube System features large holes, resulting in more total air volume across the belt, drier manure and more even air distribution to the hens during minimum ventilation.
Literature
Manuals
Specifications
White Papers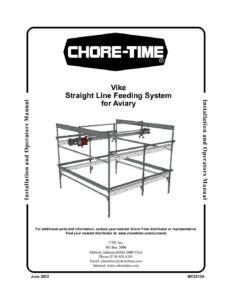 MC2513A VIKE™ Straight Line Feeding Systems for Aviary
Jun 2022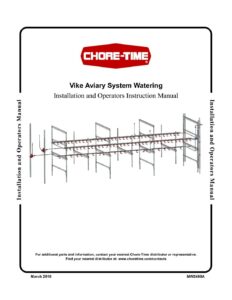 MW2480A VIKE™ Aviary System Watering Installation and Operators Instruction
Mar 2019