ADVANTI-FLOW® Drinker for Turkeys
Featuring RELIA-FLOW® Drinker Technology.
Nipple Discs and Dual Catch Cups
Poults get off to a good start by drinking from nipple discs and from litter-saving dual catch cups.
Birds get plenty of water, and floors stay drier.
"Pockets" in the uniquely designed drinker disc hold water to attract poults and direct water toward birds as they drink.
The disc also provides leverage for easier triggering during brood.
Innovative dual catch cups have a rounded edge for bird comfort and shallow depth to help prevent build-up.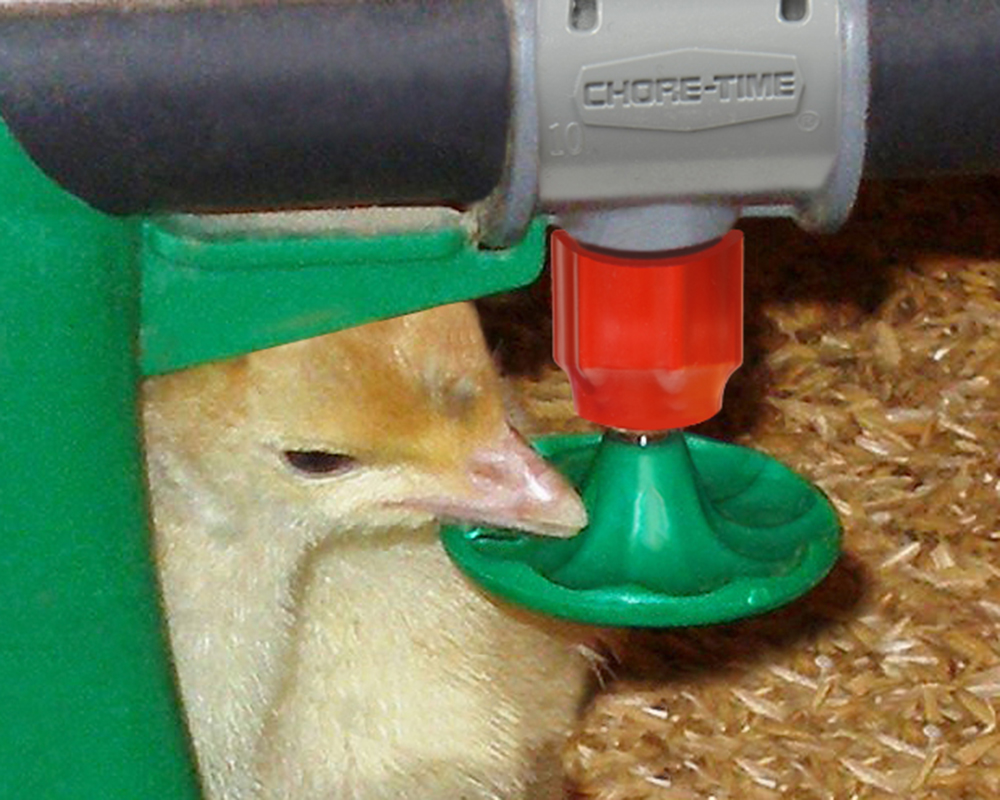 Designed for Use With Birds up to Six Weeks of Age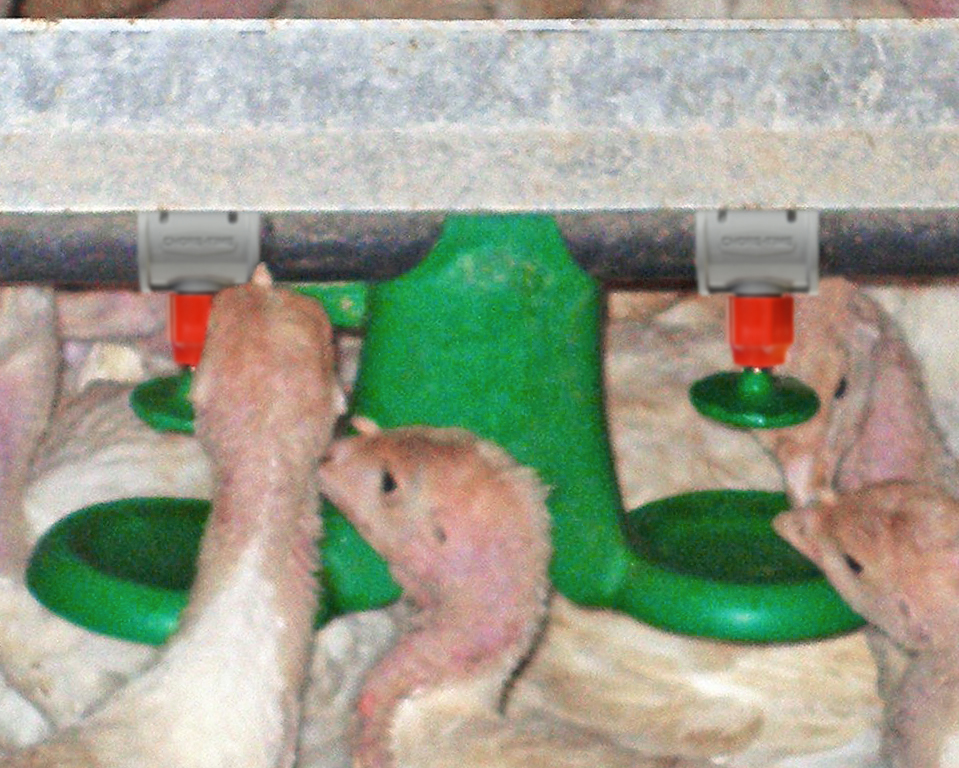 Large Button Nipple
Chore-Time's large button nipple holds a big bead of water that birds easily see.
Self-Filling Mini Drinker
Self-Filling Mini Drinker with large float ball snaps over drinker saddle.
Catch Cup
Catch Cup option for High Flow and Super High Flow systems.
Photos & Videos
Photos:
Videos:
Literature
Manuals
Specifications
White Papers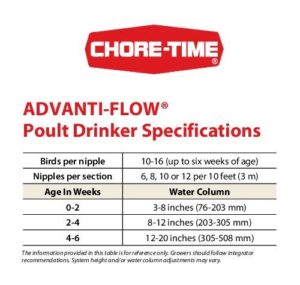 ADVANTI-FLOW® Poult Drinker Specifications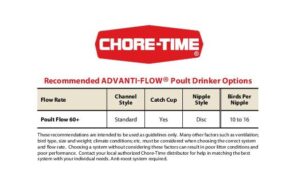 Recommended ADVANTI-FLOW® Poult Drinker Options