Brood-Grow A-Frame Systems for Eggs
A-Frame Pullet Cages
Chore-Time's A-Frame Pullet Cages provide an excellent environment for growth with maximum feed savings and manure handling. Layer systems are also available.
Available Diameters
Spec Needed
Sturdy Welded A-Frame Structure
Rugged A-Frame stands provide durable support for Chore-Time's A-Frame cages without the need for truss rods. All system components, including cages and feed troughs, tie directly into our projection-welded A-Frame support system for added stability.
Other Cage Features
Cages are available in 2-high to 4-high models in cage rows up to 750 feet (230 meters) long.
Galfan® and galvanized steel construction for durability and corrosion resistance.*
Galfan cage floors provide years of trouble-free use.
Rust-free PVC rail supports dropping boards.
Dropping boards are available in plywood or plastic.
Flexible cage floor is better for birds' feet.
Two-piece cages for quicker assembly.
Straight-front cage design features a springloaded push-in door for convenient access to growing birds for vaccinations or other treatments.
Step rails are available to protect feed trough.
Adjustable feed shield helps conserve feed while birds grow.
System is covered by Chore-Time's generous cage warranty and solid backing. (See Chore-Time's full written warranty for complete warranty details.)
*Galfan is not owned or licensed by CTB, Inc. and is the sole property of its respective owner.
Dropping Board Scraper System
Each tier except the bottom has its own set of plywood or plastic dropping boards, sloped toward the back.
The scraper features offset blades which help prevent plugging and hold tight to the boards for smooth, even scraping.
Drive units feature reliable 1/4 HP motors and operate scrapers in cage row lengths up to 750 feet (230 meters).
Drive mechanism is designed to protect critical parts from damage should a problem occur.
Use with Chore-Time's TURBO HOUSE® System for even dryer, more manageable manure; uniform temperature in all parts of the cage building; less ammonia and odors, and lower mortality.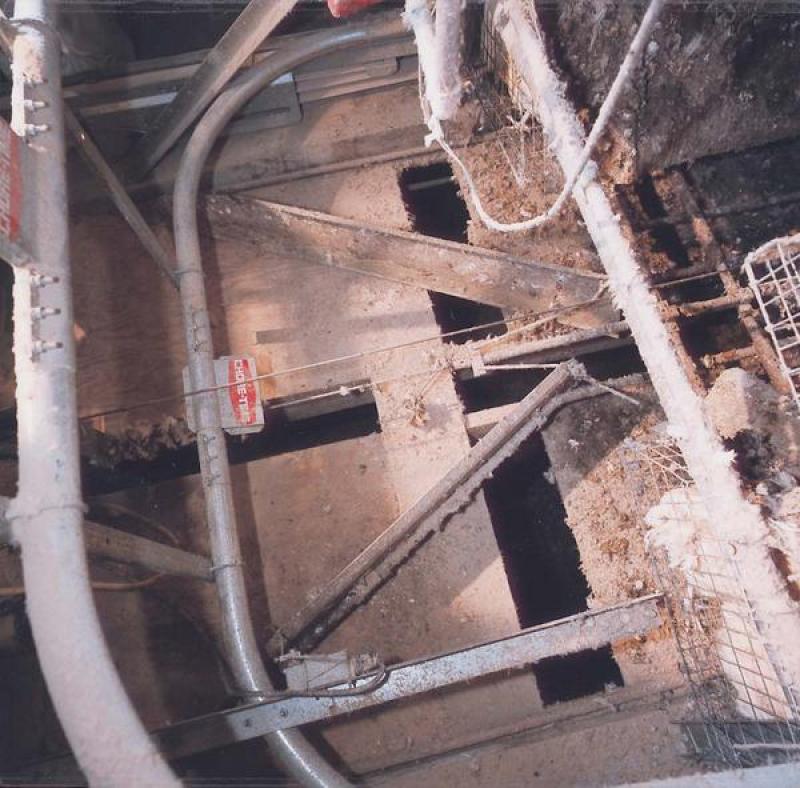 Air Tube Manure Drying
Chore-Time's Air Tube System features large holes, resulting in more total air volume across the belt, drier manure and more even air distribution to the hens during minimum ventilation.
Photos & Videos
Photos:
Videos:
Literature
Manuals
Specifications
White Papers