TURBO-COOL® Evaporative Cooling System for Eggs
Reinforced, Continuous, One-Piece Trough
One-piece trough is made of heavy-duty, ultraviolet-resistant polypropylene and has no problematic joints where leaks and breaks tend to occur in others' systems.
Fabric-reinforced trough material is proven under the harshest conditions and provides self-contained water storage.
Unlike competitors' rigid plastic troughs, Chore-Time's seamless trough design is easy to install, saving time and expense on your new construction or retrofit project.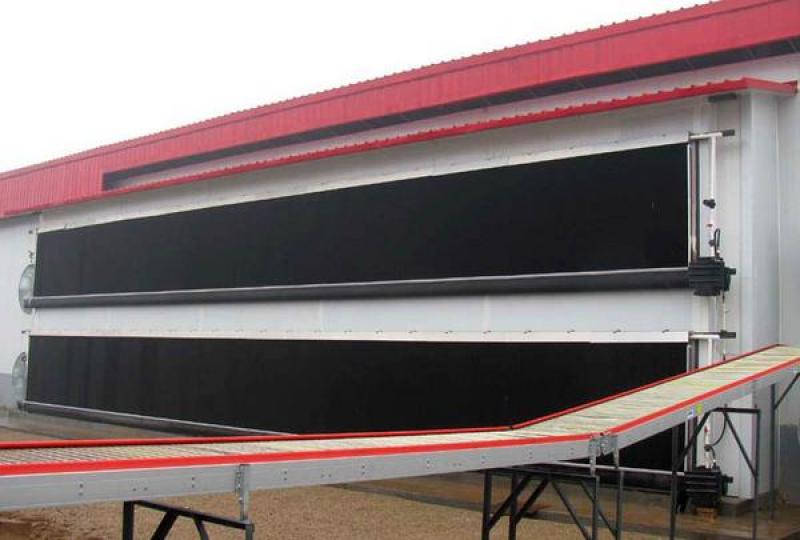 Open Top Design
Unique, large 2-inch (51-mm) pipe and 5/32-inch (4-mm) water distribution holes.
Uniform water distribution up to 75 feet (22.9 m), or 110 feet (33.5 m) with a center-mounted sump.
See water jets and check water pressure easily.
Easy access to pipe for cleaning.
Pipe includes removable end plugs for cleaning.
System includes rubber water-containment seals at system ends.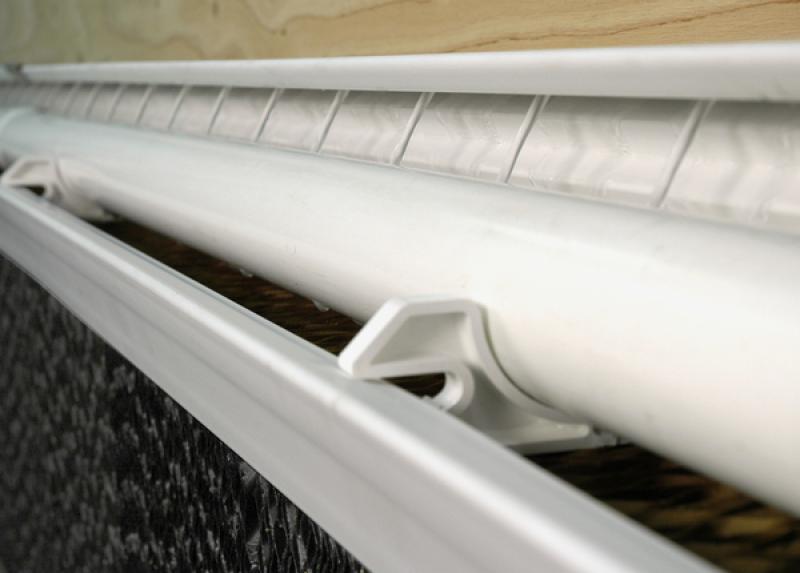 Well-Designed, Innovative Sump Tank
Includes reinforcing ribs for greater strength and durability, and a drain plug for seasonal service.
Reliable automatic float valve matches water supply to demand and helps maintain consistent pad wetting.
Specially engineered to hold submersible pump and low water safety switch. (Switch is included in standard system.)
Clever design allows tank to be mounted at either end or in middle of system.
Convenient bleed-off valve and easy access shut-off.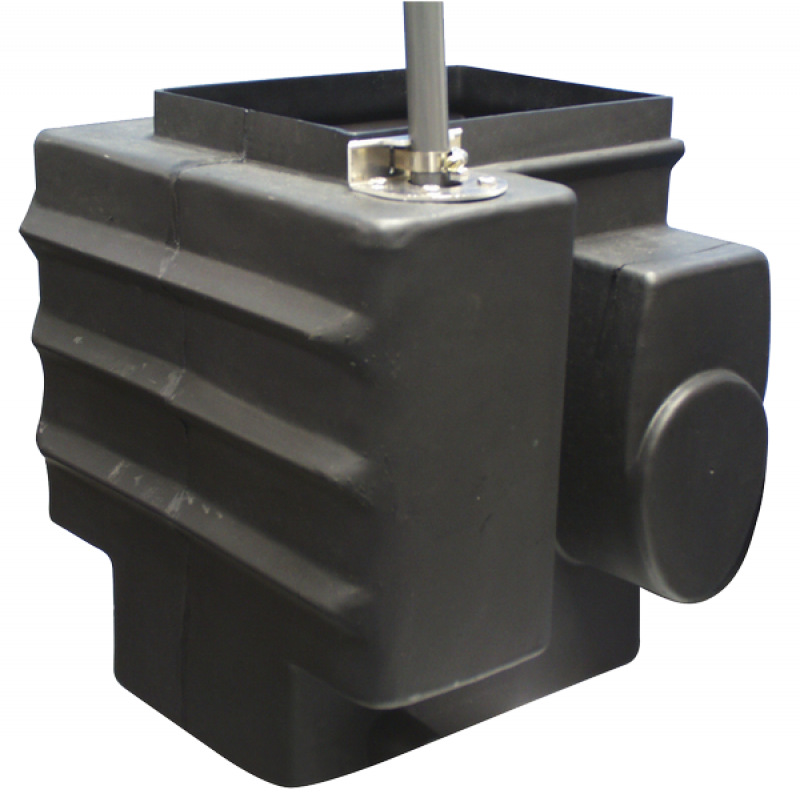 Designed for Easy Pad Maintenance
Full-width plastic support tray under pads improves pad support and extends pad life.
Pads are easy to remove for cleaning without hardware or tools.
Trough provides self-contained water storage.
High-Performance Pad
Standard 45/15 fluting and 12-inch (30.5-cm) pad width.
Pad heights: 2, 3, 4, 5 or 6 feet (0.5, 0.9, 1.2, 1.5 or 1.8 meters).
Standard pad includes black protective coating.
Protective bottom coating is optional.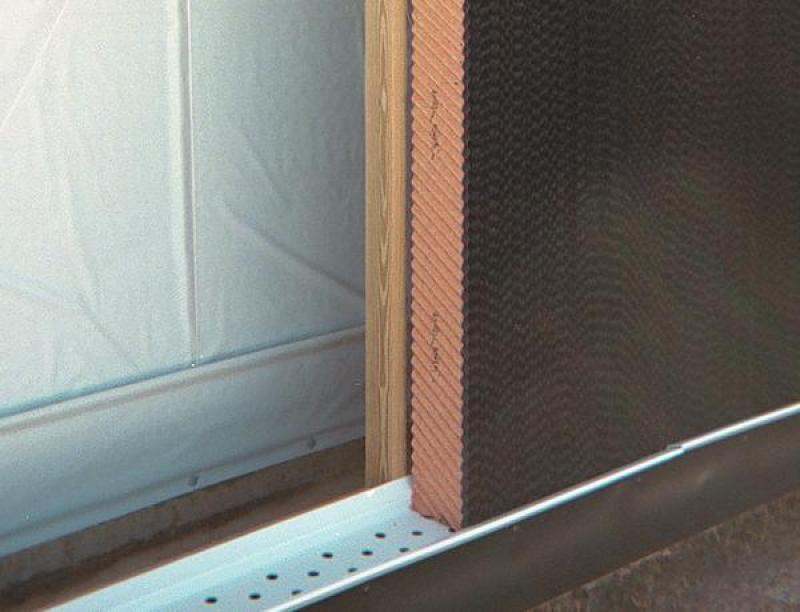 Literature
Manuals
Specifications
White Papers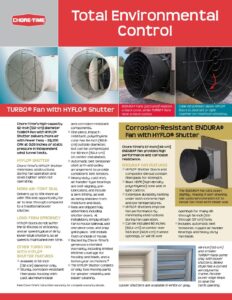 Total Environmental Control
(CT-2393/201810)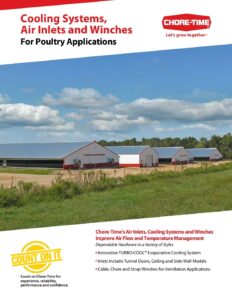 Cooling Systems, Air Inlets and Winches
(CT-2571/202102)