Air Circulating Basket Fan for Broilers
Supplement Year-Round Air Circulation
Chore-Time's Basket Fan can help poultry producers to supplement their year-round air circulation. The fan's energy-efficient, ball bearing motor offers many years of trouble-free operation.
Advantages
Mixes air for more even house temperatures.
Automatic thermal overload protection.
Heavy-Duty Construction
Direct-drive motor.
Sealed ball bearings.
Polyvinyl-coated heavy-duty guard for superior corrosion resistance.
"L"-Shaped Ceiling Mount Bracket Provided With Fan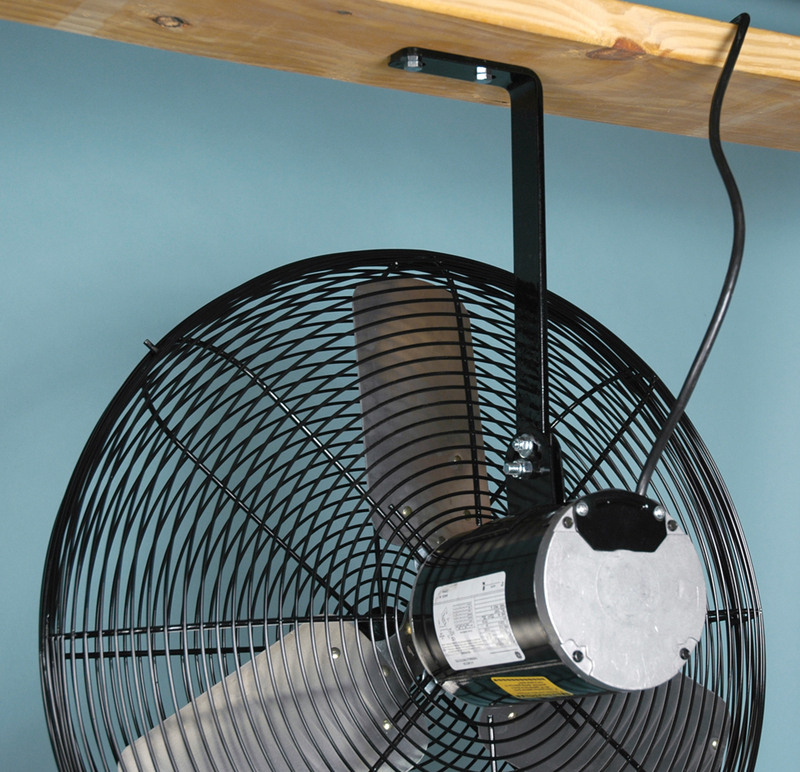 Literature
Manuals
Specifications
White Papers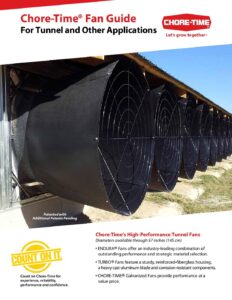 CHORE-TIME® Fan Guide
(CT-2298/201911)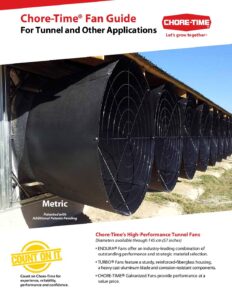 CHORE-TIME® Metric Fan Guide
(CT-2298/201911)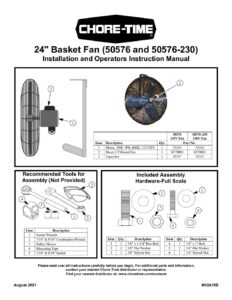 MV2478B 24-Inch Basket Fan 50576 and 50576-230 Install and Operate
Aug 2021 – Previous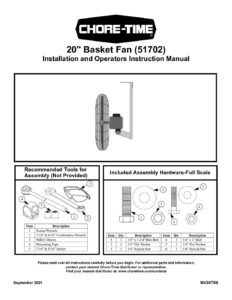 MV2479B 20-Inch Basket Fan 51702 Install and Operate
Sep 2021 – Previous