TURBO® Fiberglass Tunnel Fan for Turkeys
Available in 52- and 48-inch (132- and 122-cm) Models
Durable
Sturdy, corrosion-resistant fiberglass housing with heavy cast aluminum blade, aluminum motor mounts and corrosion-resistant components.
Motors are selected for each fan model to optimize its performance efficiency. Extensive motor testing is completed in our on-site wind tunnel under various operating conditions.
Automatic belt tensioner uses arm and pulley arrangement to provide consistent belt tension.
Heavy-duty, cast iron, air-handler type bearings are self-aligning, pre-lubricated and include a zerk fitting, as well as being shielded from moisture and dust.
Impact-Resistant, Polyethylene Cone
Users may choose black or white for housing interior and cone. Housing exterior is white.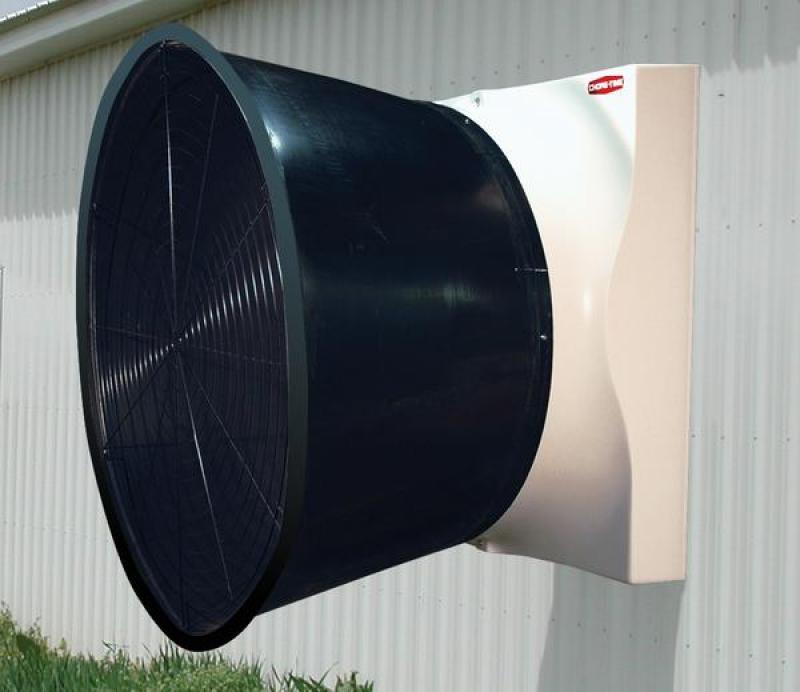 Shutters
Chore-Time's 52-inch (132-cm) TURBO® Fans come with HYFLO® Shutter Doors.
Chore-Time's 48-inch (122-cm) model comes with a louver shutter.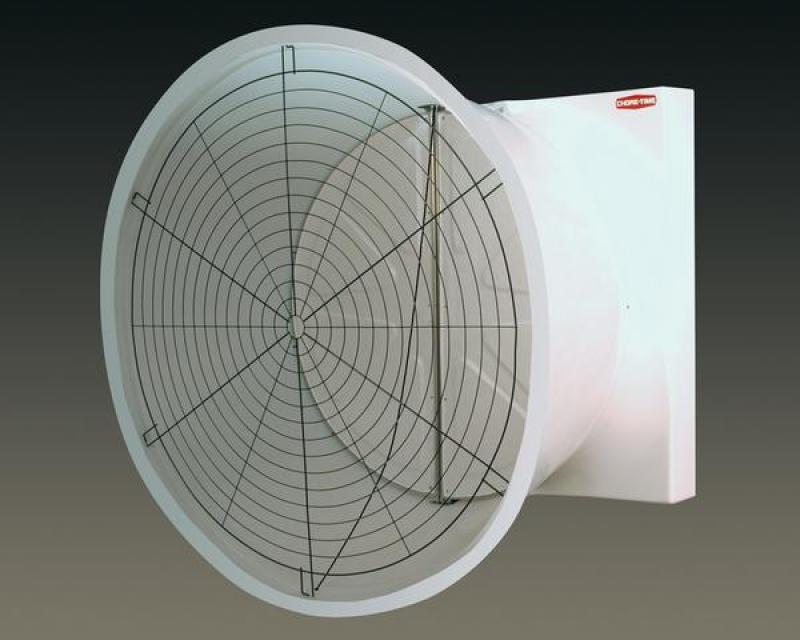 Assembly
Fans are shipped fully assembled with shutter attached. At installation, simply attach fan to house sidewall, add cone and snap grill in place. Unit installs flush on inside of house.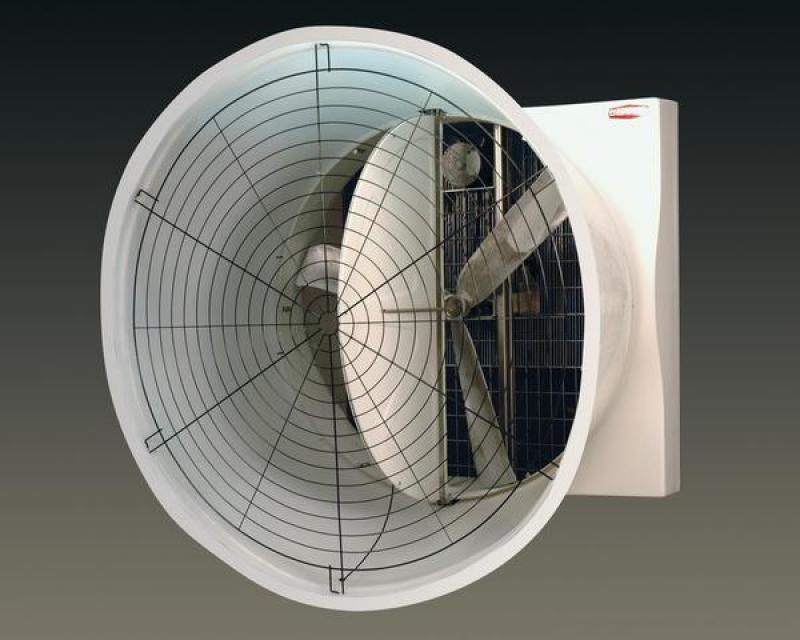 Extended Warranty
Backed by Chore-Time's generous extended warranty, including limited lifetime coverage for housing and blade, three years on shutter and cone, and two years on motor and bearings. (See Chore-Time's full written warranty for complete warranty details.)
Variable Speed Fans
The Energy-Efficient Way to Smooth House Temperature and Airflow Changes
Literature
Manuals
Specifications
White Papers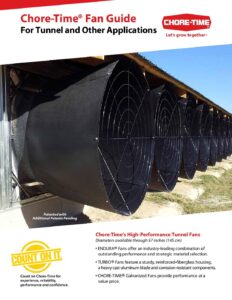 CHORE-TIME® Fan Guide
(CT-2298/201911)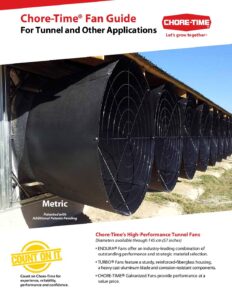 CHORE-TIME® Metric Fan Guide
(CT-2298/201911)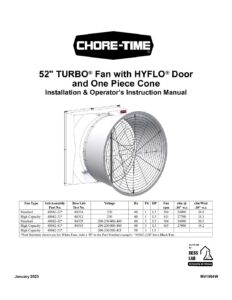 MV1864W 52-Inch TURBO® Fan with HYFLO® Door and One Piece Cone Install and Operate
Jan 2023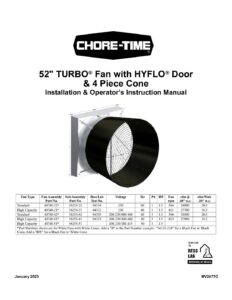 MV2477C 52-Inch TURBO® Fan with HYFLO® Door & 4 Piece Cone
Jan 2023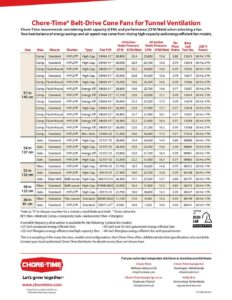 CHORE-TIME® Fan Specifications Chart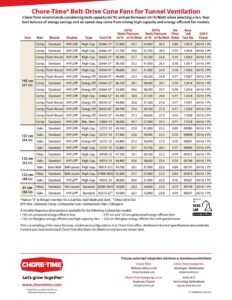 CHORE-TIME® Metric Fan Specifications Chart