Drinker Comparison for Broilers
Chore-Time's RELIA-FLOW® and STEADI-FLOW® Drinkers provide a reliable flow rate that is consistent with the way birds drink. University testing demonstrates that Chore-Time's drinkers provide abundant water for birds. After all, the real measure of drinker performance is how much ends up in the birds, not in the beaker.
RELIA-FLOW® Features and Benefits
Robust, precision-machined, stainless steel parts in flow-control area resist wear and retain their shape for long life and consistent, reliable flow.
Unitized, fully-assembled, one-piece valve is easily field replaceable to simplify retrofitting.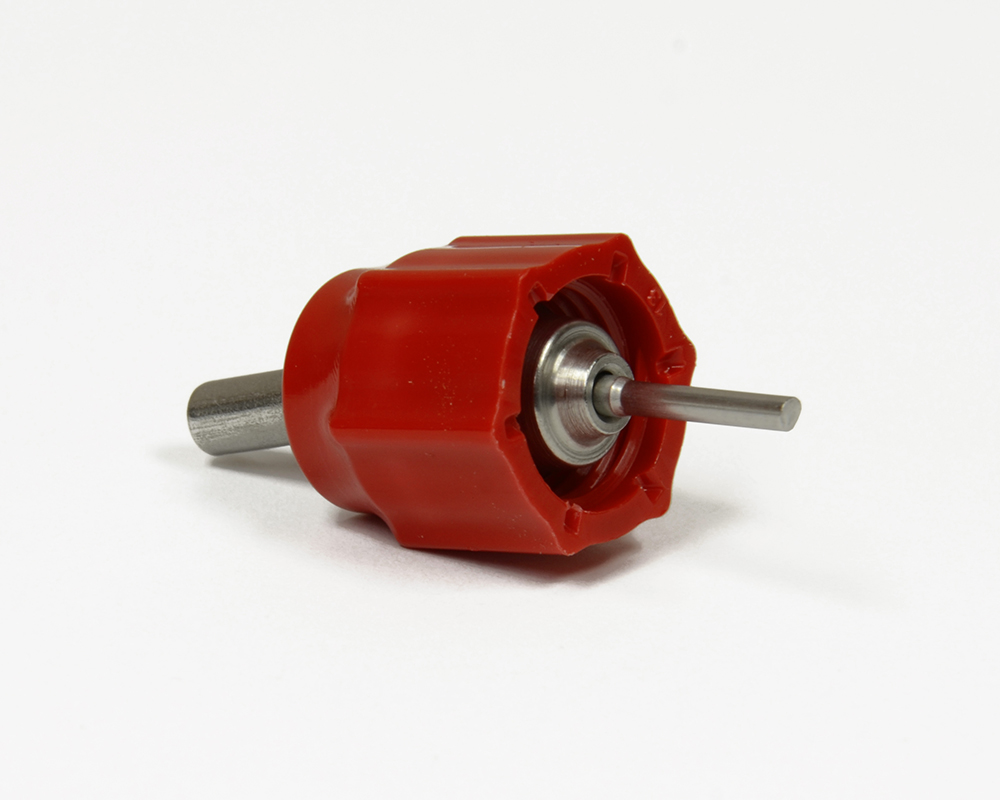 RELIA-FLOW® and STEADI-FLOW® Features
Special assembly process attaches saddle to pipe for a tight, consistent fit without the use of glue, gaskets or sonic welding.
Various available flow rates provide optimum water supply for chickens of all types and finishing weights and help maintain good litter conditions.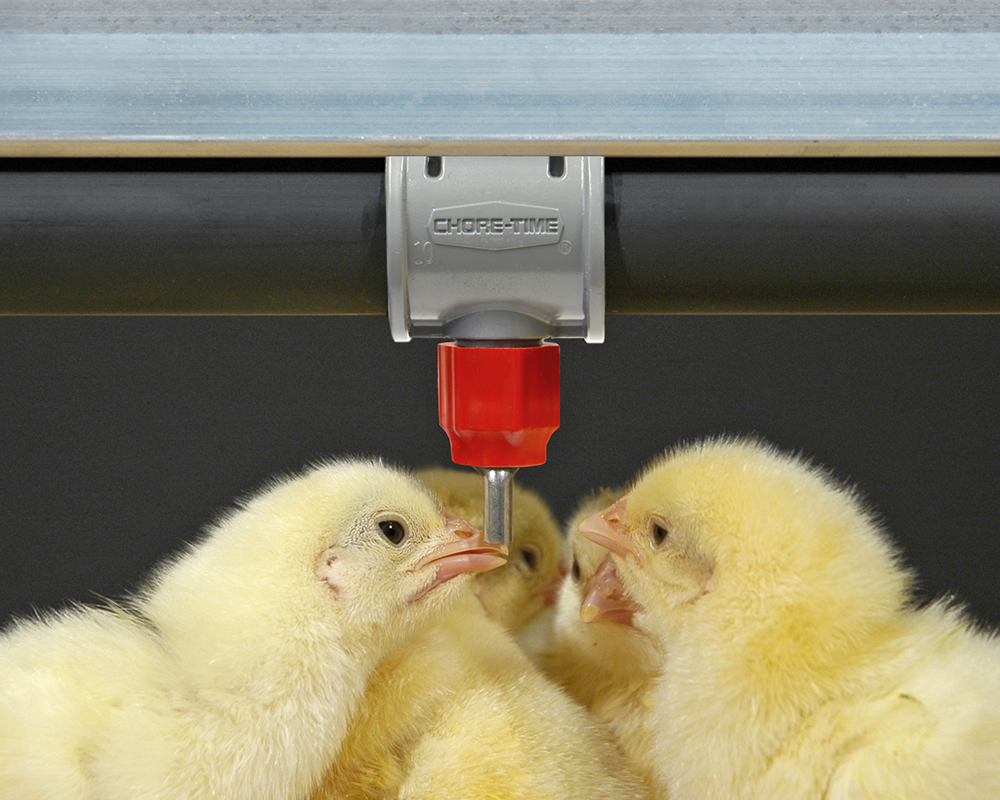 Testimonials
Be one of the satisfied customers who have experienced the RELIA-FLOW® Drinker's reliability and performance!
My two Relia-Flow houses are drier than the other six [houses], but performance is way better [with] heavier birds over the last five flocks. — Alabama Grower
I am completely satisfied with Relia-Flow drinkers. My floors are staying dry, but the weight of my birds has not suffered. — Georgia Grower
Literature
Manuals
Specifications
White Papers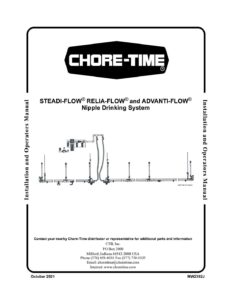 MW2392J STEADI-FLOW® RELIA-FLOW® and ADVANTI-FLOW® Nipple Drinking System
Oct 2021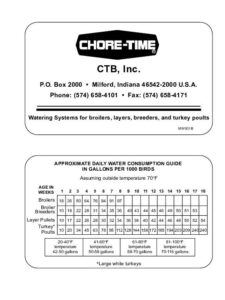 MW931B Water Consumption Card