VOLUMATIC™ Regulator for Broilers
Chore-Time's high-capacity VOLUMATIC™ Regulator provides all the water birds need, especially during periods of peak demand. And, with this regulator, you can add the PDS™ control feature to your Chore-Tronics® 3 Controller without changing regulators!
PDS and Manual Function
A single regulator model can be used for both pneumatic (PDS) and manual function.
Reliable Operation
The grower can select the default water pressure to be used in case air pressure is interrupted.
Easy to Maintain
The regulator is easy to maintain and features a large selector knob with on, off, and flush positions.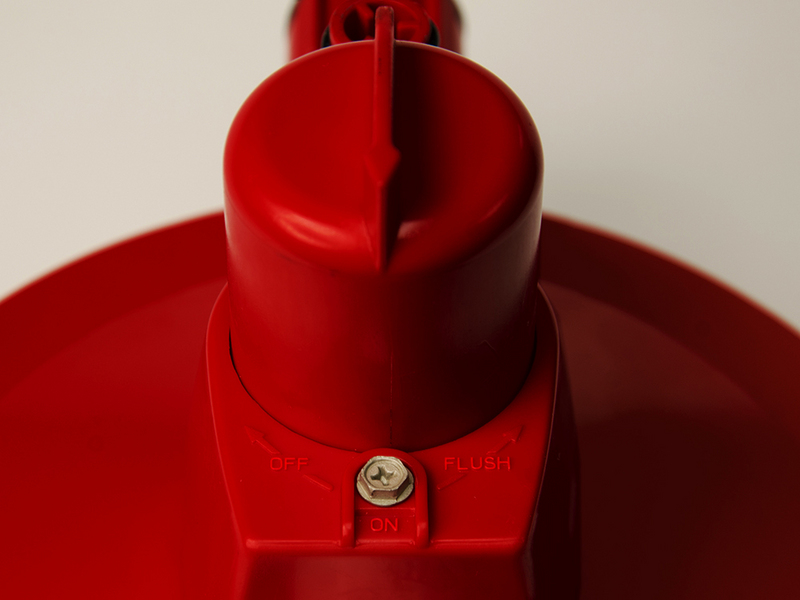 No Bypass Required
The design permits flushing through the regulator without requiring a bypass.
Heavy-Duty Connection
A heavy-duty connection to the support channel keeps the regulator upright.
Stand Tube and Breather Cap
A large diameter clear stand tube and patented breather cap work together to help get air out of water supply lines.
Stand tube includes a colored float for visual monitoring of the water pressure.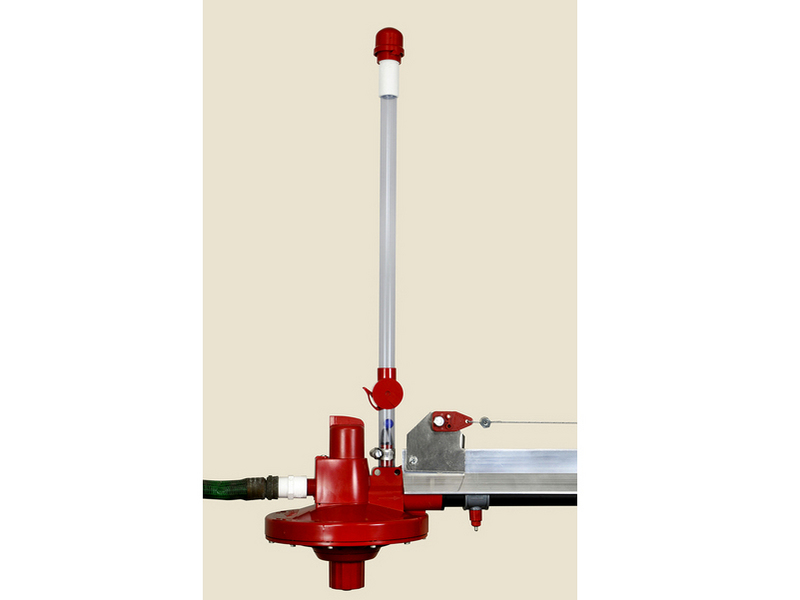 Literature
Manuals
Specifications
White Papers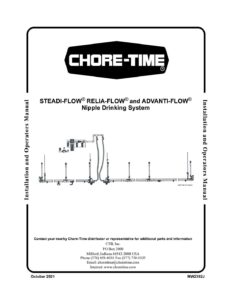 MW2392J STEADI-FLOW® RELIA-FLOW® and ADVANTI-FLOW® Nipple Drinking System
Oct 2021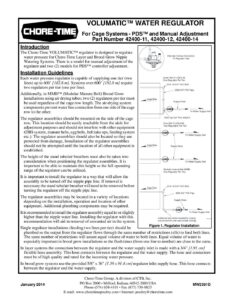 MW2391D VOLUMATIC™ Water Regulator
Jan 2014