ULTRA-LIFT® XL Egg Collectors for Eggs
Gentle Egg Collection With Accurate Counting
Chore-Time's ULTRA-LIFT® XL Egg Collection System is the ideal system to ensure a safe trip for the egg from the hen all the way to the cross conveyor.
Each Cage Row Has Its Own Set of Egg-Handling Baskets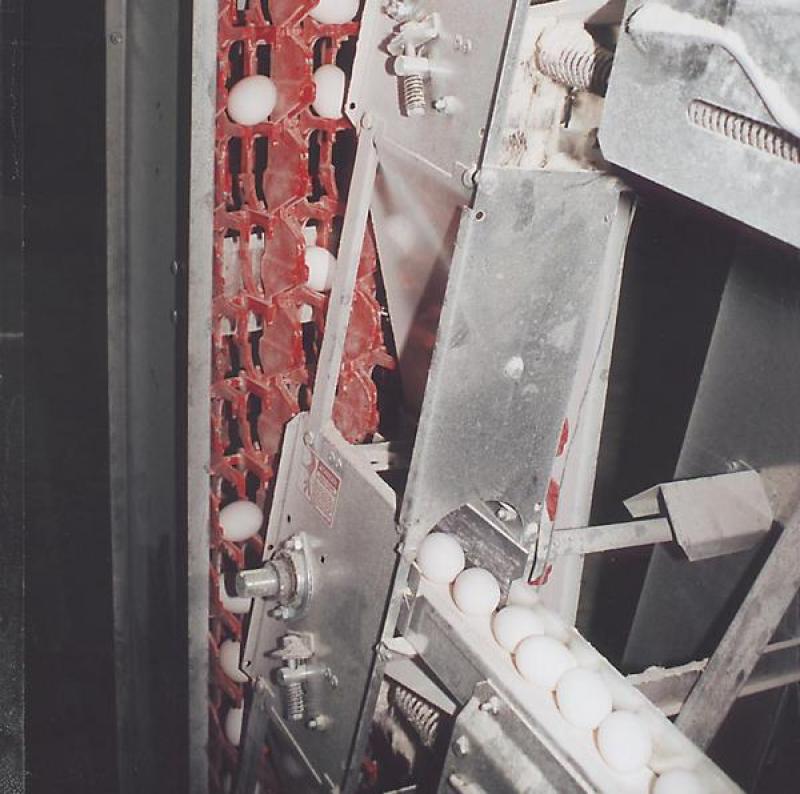 No Timing Devices Are Needed
Eggs Are Handled Individually for Minimal Egg-to-Egg Contact
Discharge Heights Are Variable
Requires Less Space at the End of the Cage Row Than Other Collectors
Egg Transfer
Eggs are transferred to cross conveyor by gravity and a unique rotation of the baskets.
Slack belt switch automatically maintains proper egg belt tension and prevents system failure.
Accurate Counting
Proven egg counting system is accurate to within 0.5%.
Photos & Videos
Photos:
Videos:
Literature
Manuals
Specifications
White Papers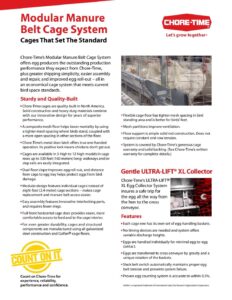 Modular Manure Belt Cage System
(CT-2364/201710)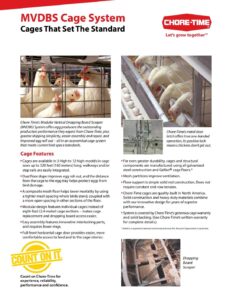 MVDBS (Modular Vertical Dropping Board Scraper) Cage System
(CT-2377/201803)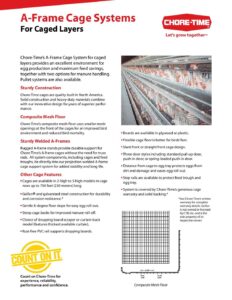 A-Frame Cage Systems
(CT-2396/201810)