EXCELSIOR® Egg Collection System for Eggs
Handles the Larger Capacity Demands of Today's VERSA® PLUS Colony Houses
EXCELSIOR® Collector Advantages
Greater capacity – holds more eggs per row of baskets, offers collection of all tiers at once and can be taller than earlier Chore-Time collectors.
Greater flexibility – variable collection speed options and various discharge heights.
Cleaner eggs – most trash exits the system before eggs reach the baskets.
Easier-to-maintain collector with stronger
basket structure.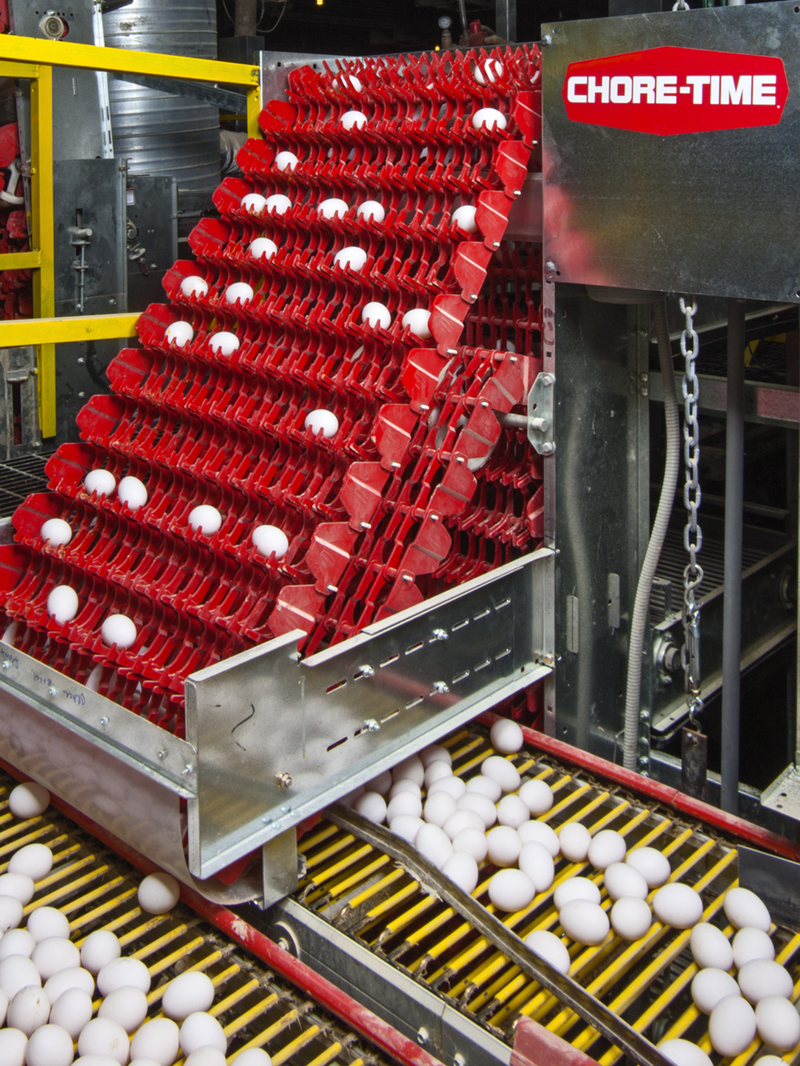 Adaptable Operation
Collector's mini rod conveyor is powered by the egg belt drive motor, while the baskets are run by an independent motor. A variable speed option is available for both motors.
Accepts 3.8- or 4.9-inch (9.5- or 12.4-cm) egg belts.
Ideal for new construction or retrofit of older buildings.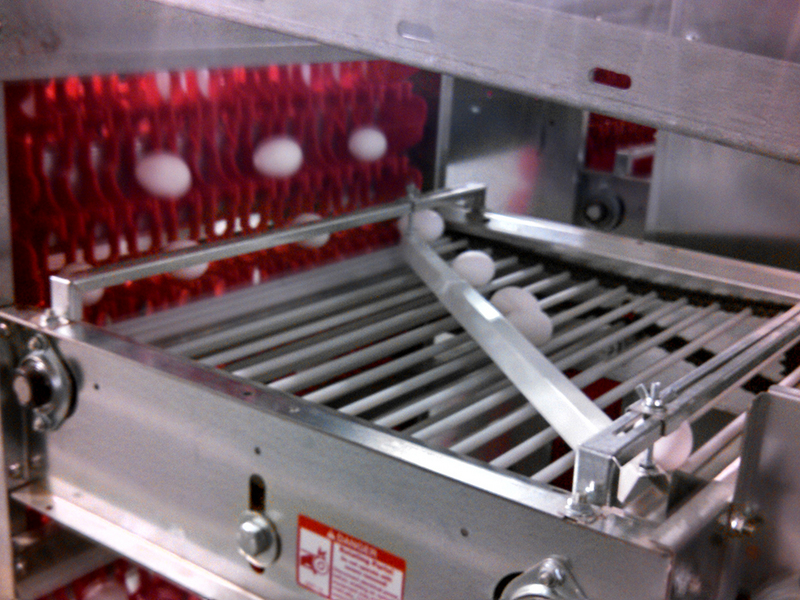 Cleaner Eggs
Feathers and other foreign matter drop off the egg belt and through the collector's mini rod conveyor into easily removable trays before eggs reach the baskets.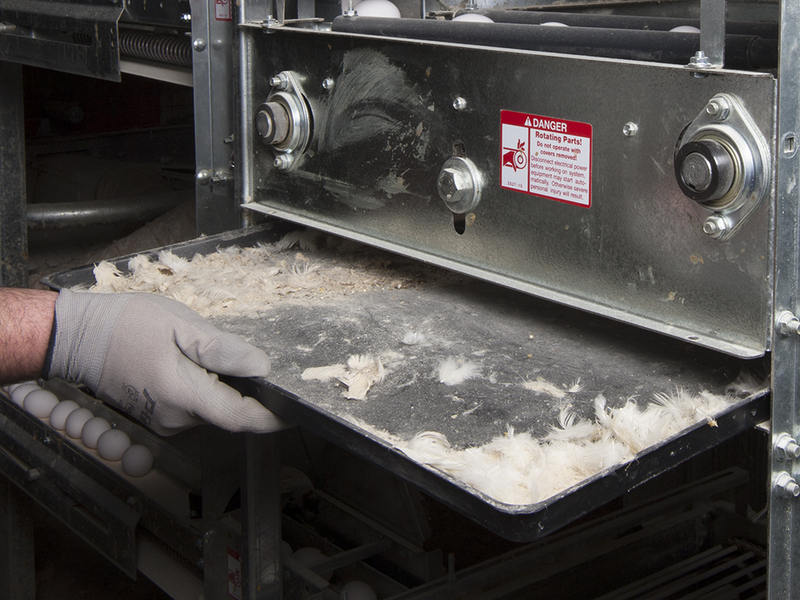 Easy Maintenance
Baskets are fastened with an easy-to-replace connecting rod.
Space-saving rows of baskets are horizontal rather than angled regardless of cage configuration.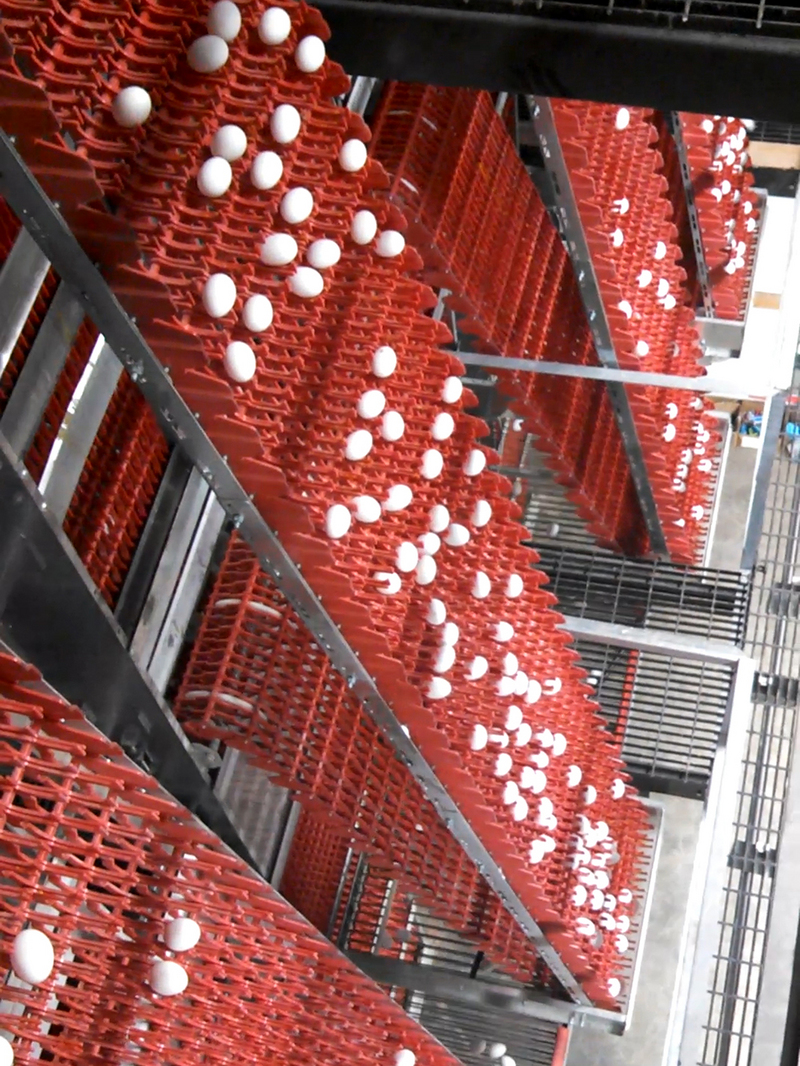 Photos & Videos
Photos:
Videos:
Literature
Manuals
Specifications
White Papers