Chore-Time® News
Alger Named Sales Manager, U.S. and Canada For Chore-Time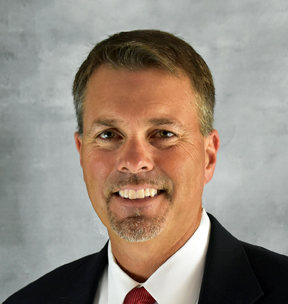 August 21, 2019
MILFORD, Indiana, U.S.A. — Kevin Alger has been promoted to Sales Manager for Chore-Time for the United States and Canada, according to Jeff Miller, Vice President and General Manager for the CTB, Inc. business unit. In his new role, Alger will be responsible for leading Chore-Time's sales and technical service teams that are dedicated to the poultry and egg industries. He will also support and direct the ongoing development of Chore-Time's independent distributor network in the region.
Prior to joining Chore-Time, Alger worked in sales support and sales management for Shenandoah Manufacturing, Harrisonburg, Virginia. He joined Chore-Time as a District Sales Manager in 2002 when CTB acquired Shenandoah. Most recently, Alger was a Regional Sales Manager for Chore-Time, serving customers in the Midwest, Mid-Atlantic states and Canada. He has been recognized with Chore-Time's "Salesman of the Year" award twice.
Alger earned his bachelor's degree from Ferrum College in Ferrum, Virginia. Prior to entering the poultry industry, Alger was a professional baseball player in the Philadelphia Phillies organization. A native of Harrisonburg, Alger resides in Staunton, Virginia.