Chore-Time® News
Escoe Named Chore-Time Latin America Sales Manager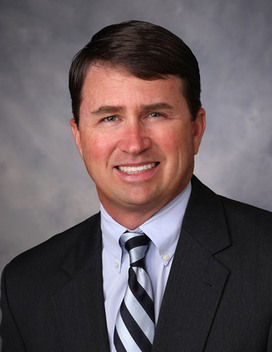 July 1, 2022
MILFORD, Indiana, U.S.A. — Brent Escoe has been named Latin America Sales Manager for Chore-Time, according to Tina Streit, Vice President and General Manager for the CTB, Inc. business unit. In his new position, Escoe will be responsible for overseeing Chore-Time product sales and technical service for the Latin American region through the existing Sales and Technical Service Team and the company's distributor network. He will be helping to develop and execute new initiatives for increasing Chore-Time's growth and market share in the region.
Escoe brings over 20 years of poultry industry experience to his new position with Chore-Time. He was most recently a regional sales manager working with distributor development and sales management for Chore-Time's southeastern United States territory. His experience with the poultry industry includes working with a poultry integrator as a field representative managing contracted producers.
A graduate of the University of Georgia, Athens, Georgia, Escoe earned a bachelor's degree in animal science with a minor in agribusiness, a master's degree in poultry science with a nutrition emphasis and a Master of Business Administration.
He is a native of Athens, Georgia, and currently resides in Bishop, Georgia.