Strap Winch for Broilers
The Alternative to Cable Winches for Ventilation Applications in Broiler Houses
Capacity of 2,000 Pounds (907 kg) With 6 Feet (1.8 m) of Travel
Speed of 12 Inches (30.5 cm) per Minute
Maintenance-Free Gearbox
Maintenance-free gearbox uses innovative oil-based lubrication technology.
Easy Adjustments
Easily make adjustments using incorporated switches.

Includes internal limit and safety switches.
Toggle-style switches inside unit permit the user to select local or remote operation.
In local mode, the user can operate the unit manually while standing at the winch.
Winch can also be operated automatically using CHORE-TRONICS® Controls.
Literature
Manuals
Specifications
White Papers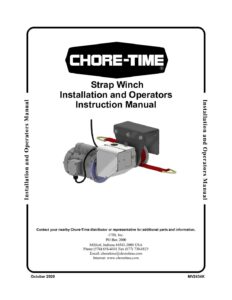 MV2434K Strap Winch Install and Operate
Oct 2020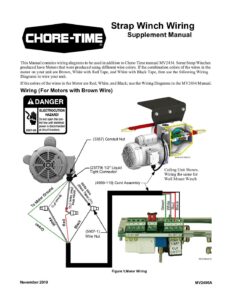 MV2490A Strap Winch Wiring
Nov 2019