VOLUTION™ Rearing System for Eggs
Train Them Like a Pro®. Give your pullets the best preparation for any cage-free environment by systematically training them to move around the aviary from day one.
Years of experience have proven that better trained birds will live longer, healthier and more productive lives. This is where Chore-Time offers a huge advantage to producers. Our VOLUTION™ Rearing System requires less labor and is easier to manage than other competitive systems. It caters to natural bird behavior by training pullets to jump, move around and perch from day one, optimally preparing them for both aviary systems and floor layer production.
Labor-Saving Design
Every aspect of the VOLUTION™ system is designed for minimal labor requirements.
Bird management labor is minimized, helping reduce production costs.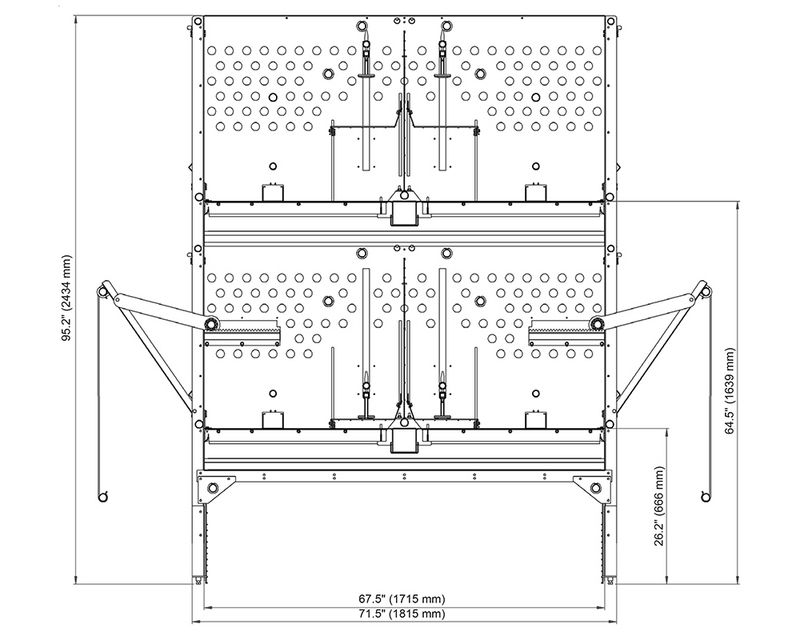 Double Sliding Doors
Unique double sliding doors allow workers to easily reach birds for vaccination.
Provides secure containment of the pullets during the startup phase.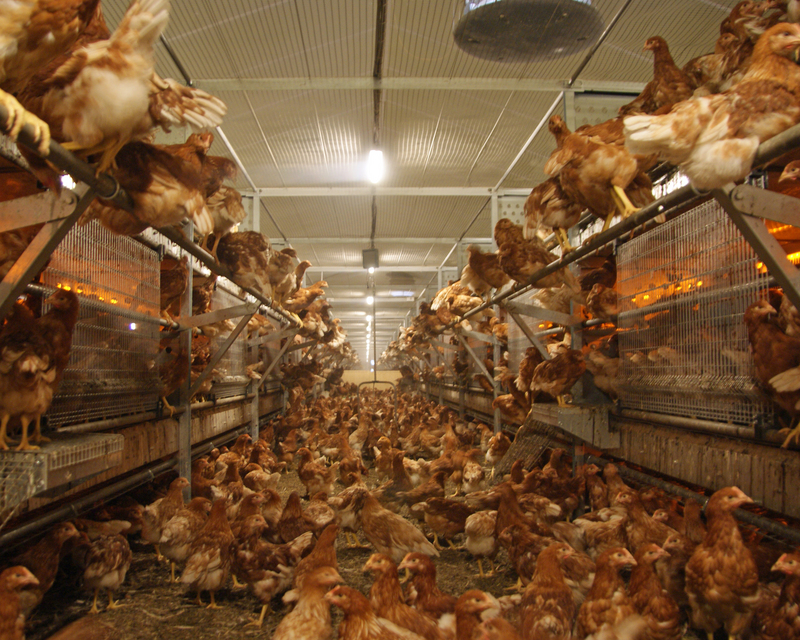 Highly Adjustable Design
Adjustable-height platforms and drinking lines inside the system are gradually raised as the pullets grow.
Extendable perches help birds access upper tier.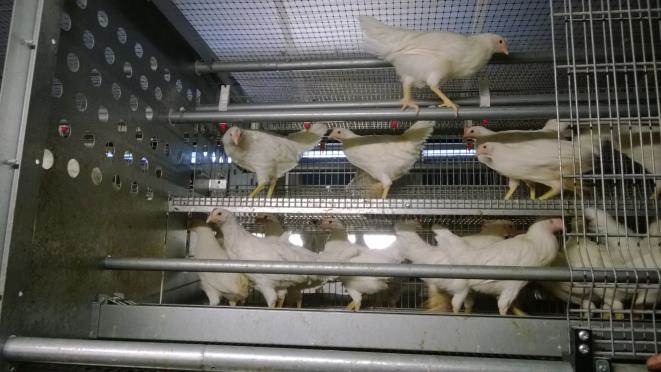 Wire Mesh Fences
Foldable wire mesh fences manage bird access under rows.
Fences can be opened to give birds full access to the entire floor area of the house, including underneath the system rows.
Flexible Layout
Two-tier system.
Partitions in the length and width inside the system.
Feeding and drinking lines on every level.
One or multiple rows of rearing systems in the house.
Excellent visibility for easy inspection.
Air Tube Manure Drying
Chore-Time's Air Tube System features large holes, resulting in more total air volume across the belt, drier manure and more even air distribution to the hens during minimum ventilation.
Photos & Videos
Photos:
Videos:
Literature
Manuals
Specifications
White Papers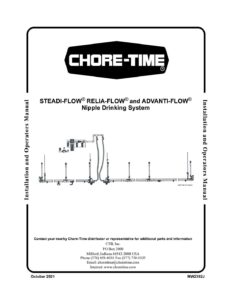 MW2392J STEADI-FLOW® RELIA-FLOW® and ADVANTI-FLOW® Nipple Drinking System
Oct 2021