Chore-Tronics® CATALYST™ Control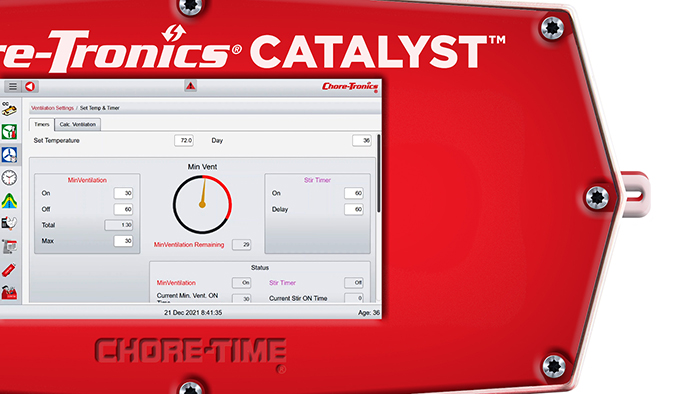 Easier to Access Information
The new CATALYST™ Controller features a new interface with updated icons and animated graphics that make it easier to access important information.
Higher Resolution Display
CATALYST Control features a new, higher resolution 10.1-inch (26 cm) display inside the distinctive Chore-Time logo-shaped box. You get double the pixels for even sharper graphs and tables.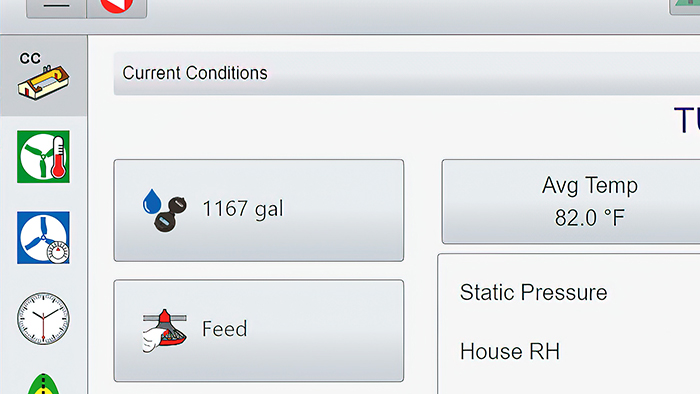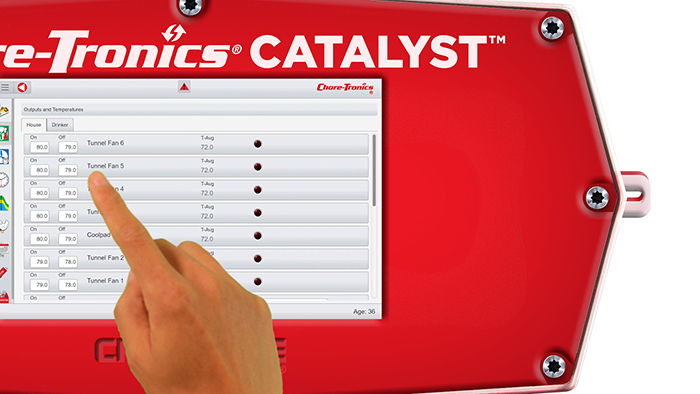 Intuitive Touch-Screen Navigation
The capacitive touch-screen display supports multi-touch actions like swiping and scrolling, allowing a familiar screen navigation experience without opening the clear lid.
Easy-to-Read Visibility
New Light and Dark Modes let you see the screen easily in both bright and dim lighting.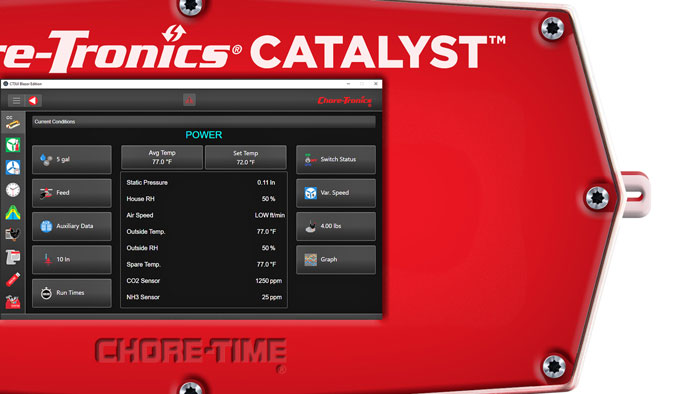 ADVANCED PRODUCT INFORMATION
The new Chore-Tronics® CATALYST™ Controller will be available late fall 2023. To recieve advanced product information when it becomes available, submit the form linked below.