EnduraMax™ Direct-Drive 57-Inch (145-cm) Fan for Turkeys
Chore-Time's 57-inch (145-cm) EnduraMax™ Direct-Drive Fan features a variable-speed, direct-drive motor for minimal maintenance and maximum efficiency in turkey barns.
Low Maintenance
EnduraMax™ Fans with direct-drive motor eliminate many common maintenance needs.
No belts and pulleys to replace.
No bearings to grease.
Durable design of the EnduraMax™ Fan itself offers low maintenance and long-lasting performance.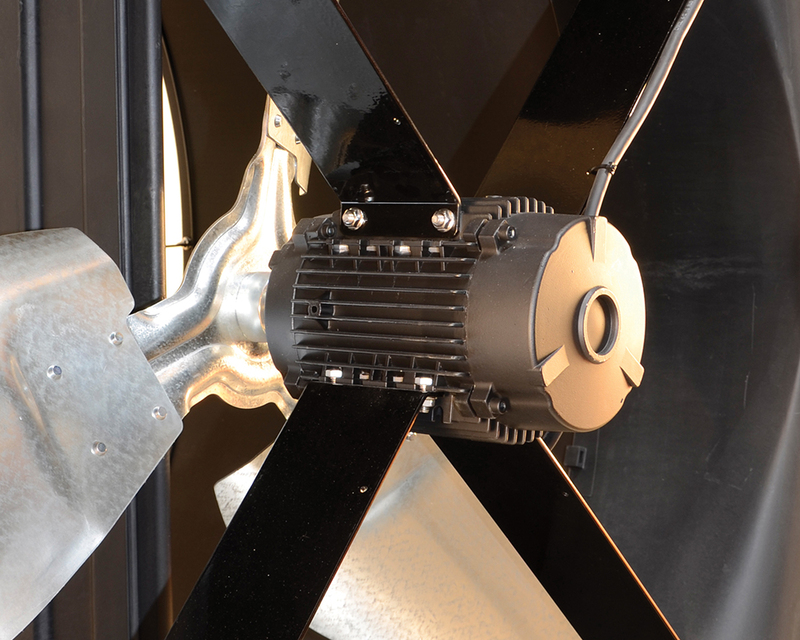 Energy Efficient
Direct-drive design offers a superior level of efficiency for energy-minded growers.
Even greater savings can be achieved due to variable speed functionality.
Variable Speed
Variable frequency drive allows fan to operate at different speeds.
Fan speed is controlled automatically by the CHORE-TRONICS® 3 Controller in combination with a variable frequency drive.
Exponential energy savings can be achieved by slowing fan speed whenever air flow requirements allow.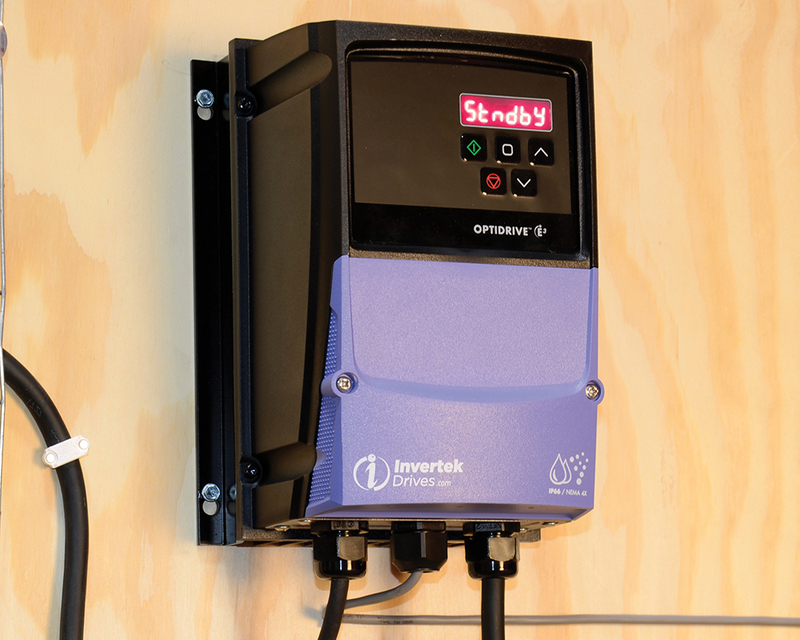 Fan Performance
Efficiently produces one of the highest air flow ratings in the industry.
Provides very consistent air flow as the wind speed varies.
All EnduraMax™ Fan components were designed by Chore-Time to maximize overall fan efficiency.
Proven EnduraMax™ Fan Design
Direct-drive fans use Chore-Time's industry-leading ENDURA® Fan design.
Features HYFLO® Shutters, which do not suffer the typical 12-15% loss of efficiency and air speed typical of dirty louver-style shutters, so air speed is maintained to the end of the flock, when you need it most.
Durable long glass fiber composite shroud and HYFLO® Shutter Doors contain 35% fiberglass for strength.
Extensive durability testing under both extreme high and extreme low temperatures.
Black HDPE (high-density polyethylene) cone aids in light control.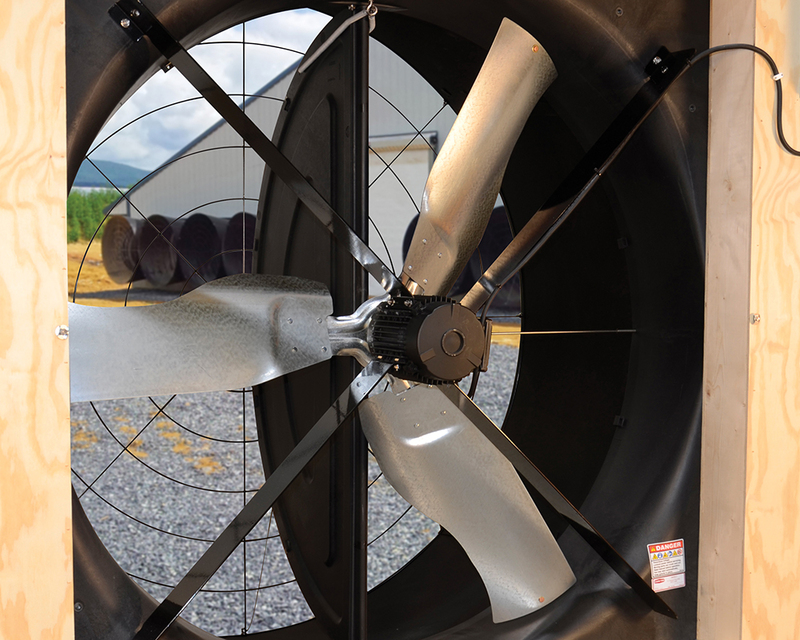 Variable Speed Fans
The Energy-Efficient Way to Smooth House Temperature and Airflow Changes
Photos & Videos
Photos:
Videos:
Literature
Manuals
Specifications
White Papers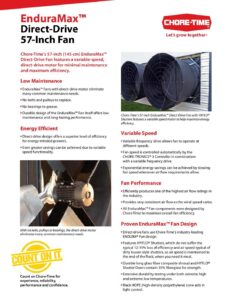 Chore-Time EnduraMax™ Direct-Drive 57-Inch Fan
(CT-2679/202308)
Chore-Time EnduraMax™ Ventilador de transmisión directa de 145 cm
(CT-2679-ES/202308)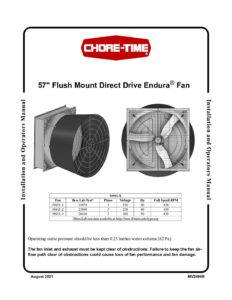 MV2494B 57-Inch Flush Mount Direct-Drive ENDURA® Fan Install and Operate
Aug 2021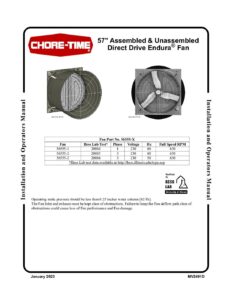 MV2491D 57-Inch Assembled & Unassembled Direct-Drive ENDURA® Fan
Jan 2023
MV2524A Invertek VFD (56541, 57933): Advanced Technical Manual
Sept 2023